Audio over IP – Take a Lesson from Radio
By Martin Dyster on Sep 22, 2015 12:00:00 AM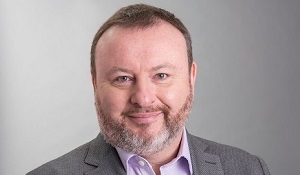 Even as AES67 levels the playing field in the broadcast space for Audio over IP (AoIP), there is still reluctance within the television industry to fully embrace it. We should take a cue from our brothers and sisters in radio who have adopted AoIP with open arms. Many in television think that as soon as you start talking about IP technology, it infers video over IP, and cannot see the benefits of AoIP. While video over IP still has a way to go before it reaches acceptance, that doesn't mean that we need to wait to deploy AoIP. For decades, audio systems in broadcast facilities have been cumbersome and often over-engineered, but, that can change. Audio over IP has been tried and tested in the radio sector — these same solutions can be adapted for television.
Since radio is all about audio, and operates at a lower cost base, the technology for it has often been less expensive, yet still offers flexible functionality while ensuring quality audio. As a result of this cost consciousness and a willingness to embrace more efficient technology practices, radio has universally adopted standard Internet protocols such as Telos Alliance's LiveWire (the industry's first), ALC NetworX's Ravenna and Audinate's Dante, which allow interoperability between partnered manufacturers. AES 67 takes this a step further, bringing these and other similarly-motivated protocols under the umbrella of inter-operability. It allows the designer to take diverse products from different companies and create a wider ecosystem built around standards-based AoIP. This situation is entirely suitable for television, which, with its many diverse elements in play, means that those same protocols that first made their home in radio are gradually moving into the broadcast television space. Livewire+ mixing, routing and distribution has established itself at the core of many thousands of radio installations and is now being incorporated into products from the Telos Alliance's television arm — Linear Acoustic. Lawo first used Ravenna within the Sapphire radio console, then introduced it into the mc2 line of television consoles. Wheatstone first implemented WheatNet-IP for its radio consoles and is now featured in its TV broadcast line, whilst Dante connectivity has been added to both SSL and Calrec television offerings. The list continues.
Despite mature offerings at its fingertips, television has yet to fully grasp the true potential of AoIP. Right now, audio over IP tends to be used as a point-to-point replacement for MADI as opposed to the efficient and flexible distributed networked architecture that multicast routing enables. This is a concept that with careful planning and informed choices can replace the baseband system components where audio is separated from video. There is equipment out there now designed to convert baseband audio to/from IP de-embed/re-embed from SDI directly to an AoIP stream. In addition there are also proven routing control platforms that coupled with advances in mixing consoles and intercom, make an 'AoIP for television' ecosystem an achievable reality.
The true benefit of an AoIP audio system deployed within a television broadcast infrastructure becomes more apparent when considering the possibility for converging the subsystems that would otherwise have remained separate. By bringing together telecommunications, intercom, in-studio audio and external audio into one system, you dramatically decrease the number of physical interconnections, cabling, patching, routing, distribution and terminal hardware. The emergence of agnostic IP stream control and routing makes the management of IP audio simple and coherent. No longer are intercom feeds tied up to their own matrix, nor does program audio need to be routed independently for both on-air and in-studio feeds. Access becomes open and devolved and the concept of role-specific signal paths are flattened. Everything is just 'audio'. —low latency, program quality, 24 bit multi-channel sound. Networking topology also opens up significant advantages for future growth and expansion, since additional IP components require just bandwidth and a spare port on the switch to become part of the system.
As high-speed wide area networks with better performance, lower cost and high reliability have come online, erasing the difference of local versus remote audio has become reality. Tapping into the technologies and lessons learned from radio can help smooth television's move to AoIP. Radio has already gotten over the biggest hurdles by creating audio protocols that provide broadcast-ready signals with near zero-latency as well as pushing for a standardization of protocols between manufacturers. We can expand upon radio's roadmap to help to bring all audio within the workflow into the IP realm.
Topics: Audio over IP, AoIP for Television, AoIP networking
Subscribe

If you love broadcast audio, you'll love Telos Alliance's newsletter. Get it delivered to your inbox by subscribing below!