Audio Production Vet Chooses Telos for Pure Sound
By Dave Sarkies on Oct 30, 2014 1:25:00 PM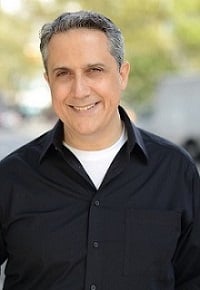 Joe Miuccio is a veteran of the audio production industry and owner of PURE SOUND Inc., a post-production facility in New York City.
Joe began his career in New York as a re-recording mixer and sound designer for thousands of radio and TV commercials on numerous award-winning ad campaigns. He has also recorded and mixed hundreds of music jingles, working with the best composers and musicians in the Big Apple. Adding to his diversity over the years, he has developed a bit of a reputation as an East Coast go-to Automated Dialogue Replacement (ADR) recordist for additional lines in dozens of major Hollywood feature films.
Among his achievements, Joe received a Clio Finalist award for sound design and original music in 1992 and a Mercury award in 2005. Some of his clients through the years have included Xerox, Coke, Pepsi, Dr. Pepper, Mercedes-Benz, Toyota, Visa and FedEx.
Clearly, Joe has been there and done that when it comes to audio post-production. So it's no surprise he had clients lined up immediately after opening PURE SOUND.
But before he could open his doors, Joe needed to ensure he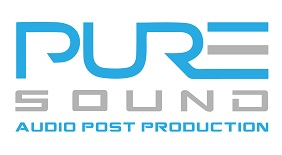 had everything he needed to meet the needs of clients around the country. He checked out various IP solutions, but after having witnessed Kirk Harnack demonstrate the Telos Z/IP One's simple setup in online videos – and with time of the essence – he bought a Z/IP One right away. Based on his past success with Telos gear, the spontaneous purchase was an easy decision to make.
Joe couldn't have been happier. "No latency issues or software to tax my computer… I was hooked. I bought the single rack unit box as soon as I could and ran some very successful tests on my home internet. I was amazing at the high bit rate and audio quality, with very little latency - as good as a standard ISDN connection."
The only problem? Most of Joe's clients didn't have a Z/IP One. That's where Dave Immer came into play. Dave runs Digifon, a provider of live audio networking services for ISDN and IP codec users.
After Joe and Dave performed some exhaustive testing, they ar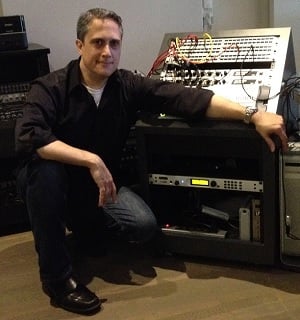 rived at a configuration that worked best. To put it to the test, they connected Joe's Z/IP One to Kirk's in Nashville, and Dave's in Fairfield, Connecticut, and tried other tests as well. "All worked perfectly," says Joe. "The learning curve on the Z/IP One is fairly nonexistent."
A fan of the ZIP/One in his own right, Dave was happy to help. "Joe needed to provide production quality connectivity for his clients and we really liked the Z/IP One for its ease of use and reliability. I regularly bridge his Z/IP One to ISDN studios with perfect results." Dave adds, "I love my Z/IP One and recommend it to any studio who wants a solid, great sounding IP codec."
Joe now has PURE SOUND up and running and is able to connect with clients across the country with ease. "I've been bridging successfully with Dave and my clients in L.A. The results have been flawless. I've done 20 sessions with it over the past 6 weeks without any failure or latency… At this point I have totally dropped the idea of getting ISDN."
Topics: Telos Systems
Subscribe

If you love broadcast audio, you'll love Telos Alliance's newsletter. Get it delivered to your inbox by subscribing below!