Axia Behind the Cellar Door
By Dave Sarkies on Jan 13, 2016 10:00:00 AM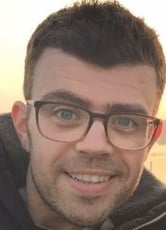 Dan Overy is Group Technical Director for Celador, a U.K. entertainment company that made a name for itself with the hit TV game show Who Wants to be a Millionaire? The company produced the original British version of the franchise from 1998-2007, and had major success again in 2009 with another millionaire-themed production, the award-winning film Slumdog Millionaire.
Though originally a television production company, over the years Celador (whose name is a re-spelling of "cellar door") has branched out into the radio side of the entertainment industry, where Dan has incorporated Axia consoles at several Celador stations (many branded as "The Breeze") across the south of the U.K.
"When we've re-fitted our sites we've gone with Axia," Dan says. "Easy to use, easy to install, highly recommended. We'll continue to roll them out to the rest of our sites as we upgrade them."
Dan is a big proponent of Audio over IP, and says Celador is something of a pioneer in the AoIP realm in the U.K. as the first – and so far only – U.K. radio company to go fully Audio over IP for all of their STL links. "The ability to use Livewire rather than conventional cabling methods has just transformed the way we do things," Dan points out.
They were an early Fusion adopter as well. "Our most recent upgrade was in Bristol, where they have the Fusion. We were the first to use the new Fusion console in the U.K. The hosts love it!"
Another benefit for Dan is ho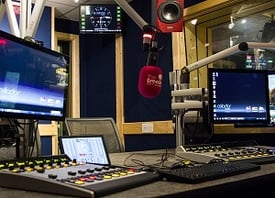 w Axia interfaces so well with Voceware software. Voceware, recently named an Axia partner, develops VClock, which acts as an Axia node to interface with Axia consoles, and VMeters, which interface with Axia nodes to display audio levels. It's an ideal setup for Celador, who networks most of their programming from one site to six others, and in turn to multiple transmitter sites, and needed a way to interface with Axia to enable silence alarms and other GPIO functions.
As they were with Axia, Dan says Celador was an early adopter of Voceware. "We've been using Voceware products since day one. We were quite involved in the development."
For Celador, who now operates 20 stations, it's all about easy integration and interoperation – which is precisely what AoIP is all about – and Axia and Voceware fit the bill quite nicely. In Dan's own words: "It makes it so easy."
Topics: Axia Audio
Subscribe

If you love broadcast audio, you'll love Direct Current! Get it delivered to your inbox weekly!