Axia in the Townsquare or We Get Buffalo'd in New York
By Tom Vernon on Apr 22, 2014 4:27:00 PM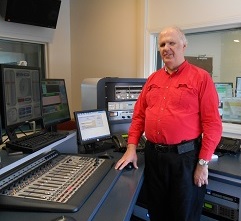 You may not have realized that the third-largest owner of radio stations in the U.S. is Townsquare Media, with facilities in 66 small to mid-sized markets across the country - including a cluster of four stations in Buffalo, New York, where our story takes place.
It's here that we met up with Chief Engineer Bill Stachowiak.
Bill and his staff of two manage Townsquare Media's WYRK 106.5, WJYE 96.1, WBUF 92.9 and WBLK 93.7 at 14 Lafayette Square in downtown Buffalo.
When Bill came to the cluster in 2005, it was a pretty conventional analog facility, decidedly in need of an upgrade to bring it into the digital age. After studying his options, Bill decided Axia was the system that fit his needs best.
What makes this story even more interesting is that Stachowiak is totally blind. Because of that that, he discovered many things about Axia that other users might not notice. Like the majority of engineers, Bill came to his first networked-studio project with a solid understanding of electronics and broadcast engineering, but knew little about Axia or Livewire (the AoIP networking protocol that ties the gear together via Ethernet). He learned by reading the manuals through a text-to-speech converter, and was pleasantly surprised by the experience.
"They're extremely well written, and the touch of humor helps things go that much better," says Bill. "PDF standards are adhered to very well, which is important when using text-to-speech devices. Some documents have blocks of text that are laid in as graphics, which means you must use an Optical Character Recognition program to read them. This can be time-consu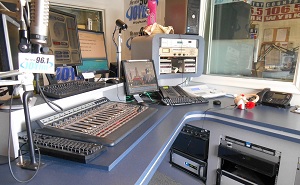 ming and tedious."
It wasn't just the content of the manuals, but the technology that impressed Bill. His decision to build with Axia made, Bill then drafted and executed a detailed plan for outfitting the stations. First, the four main control rooms (one for each of the stations) were brought online using Axia Element consoles and PowerStation DSP mixing engines, as well as an assortment of xNodes interfaces to bring analog sources and GPIO into the mix.
While building studios with Ethernet is already a huge timesaver over analog builds, Stachowiak's PowerStation engines made his studio construction even easier because they have I/O and network switches already built in. All that Stachowiak and his team needed to do was rack up the PowerStations, connect them to Element consoles and name input sources using the accessible Web interface. "The Web browser for setting up PowerStation conforms well to HTML standards, making it easy to use with text-to-speech converters. This is not always the case," he told us.
Next on the list: pr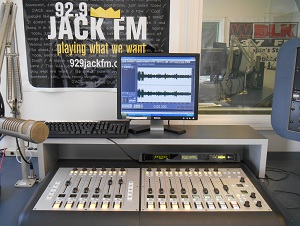 oduction rooms. Townsquare's Buffalo facility has seven of them, which Bill equipped with Axia iQ consoles. "I got a loaner to play with, and it met our needs very well," he says. Like the on-air studios' Element + PowerStation combination, iQ's QOR mixing engine also contains audio I/O, machine-control logic and an Ethernet switch to simplify installation and setup.
After that? Time to power up.
Bill had some existing equipment that spoke Livewire, including Telos TWOx12 phone systems which easily integrated into the new system with a CAT-5 connection for audio and control data, which knocked further time off the build-out. For logging stations' program audio, he used Axia iProFiler software (which can log up to 24 stereo channels of time-stamped audio on a single PC).
For routing automation, the system is controlled by PathfinderPC software, a rich set of tools that can be used to customize and command entire Axia networks, from simple sourc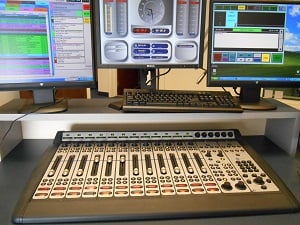 e changes to system-wide scene changes. When it came time to set up Pathfinder, Bill found the system's accessibility equally pleasing: he navigates Pathfinder using a speech interface.
After a year on the air, the system is performing beautifully, with its accessibility the crowning touch. While some Web developers use programs like Java or Flash to jazz up their pages, which can make them difficult to read electronically, "it's not really necessary," Bill says, "because you can do most of the same things with HTML."
And that, as they say, is the sauce on the Buffalo wing.
Topics: Axia Audio
Subscribe

If you love broadcast audio, you'll love Telos Alliance's newsletter. Get it delivered to your inbox by subscribing below!