Adventures in Engineering: Radio is OK GO! in Oklahoma
By Tom Vernon on Mar 12, 2014 6:04:00 PM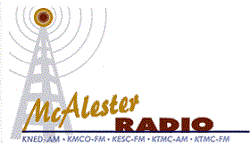 Studio projects come to us for a variety of reasons.
For Rich Hardy, a contract engineer in Tulsa, Oklahoma, a recent project came via inheritance. "Another contract engineer had designed a six-console Axia build out, but he passed away before construction began, so I inherited the project. I didn't know much about Axia or Livewire, so I started reading up on it." Hardy liked what he read, and soon plans were being finalized.
And then came more…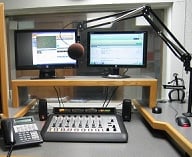 The first project was in McAlester, OK, where McAlester Radio's four-station cluster (KMCO / KNED / KTMC / KTMC-AM) were hanging on with '80s-vintage analog consoles until the bitter end. The project called for six Axia Radius control surfaces along with QOR.32 and QOR.16 integrated audio engines. Rich also had to build a new tech center—a big project for sure, but "the architecture of Axia and Livewire makes it very easy to break large projects down into manageable chunks," he recalls.
Rich built the control room for the first station with a Radius and QOR.32 engine. Program 1 was used for existing programming and program 3 for the other stations during the upgrade. He began the project in the fall of 2012 and finished up in June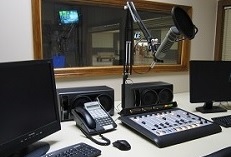 2013.
With his first Livewire project under his belt, Rich was ready for more. His second project was in nearby Muskogee, at Country 101.7, KTFX-FM. The owner was moving the station to a mall and wanted "showcase studios," so two Radius consoles and QOR engines were purchased. New studio furniture was needed too, and the station contracted with local cabinetmaker Everett Crosley, who added some custom features. "Lots of times you have a separate computer keyboard for automation, but it is seldom used. Crosley put both keyboards on drawers that slide under the countertops, so they're not taking up valuable counter space when not in use."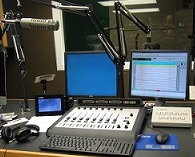 A third Axia studio that Rich designed for KITX-FM in Hugo, Oklahoma, is not an all-Axia facility yet; it has two Radius consoles and QOR engines, but the old voice track studio is still analog, though it interfaces with the network using an xNode. That's OK though. In Rich's view, thanks to its scalability, Axia is well-suited for tight budgets and small market stations. You can start small in one studio with a control surface, integrate the legacy analog studios with xNodes, and add another Axia control surface in the next fiscal year. As Rich says, "Once you've got one Axia studio installed, it pretty much sells itself to management."
Topics: Axia Audio
Subscribe

If you love broadcast audio, you'll love Direct Current! Get it delivered to your inbox weekly!