What's the best PC Ethernet card for use in Axia networks?
By Clark Novak on Sep 28, 2013 2:23:00 PM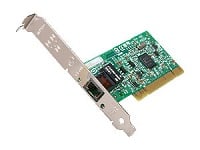 Andrew Brookes of Axia Partner Empirical Presentations in South Africa needs help with a network interface card issue, and Matt Rockwell is here to help.
We have a client who wants to use Dell 2U PCs with his Axia network, and we are having an issue sourcing half-height, PCI-E NICs. Do you know of a brand or model we can look into sourcing down here?
Matt Rockwell of Axia tech support answers:
There tend to be no issues any longer with contemporary 'net cards. You should be good with whatever you get, as long as you are using manufacturer drivers instead of Microsoft stock drivers.
My personal preferred net cards are the server line from Intel.
Topics: Axia Audio, Audio Technology
Subscribe

If you love broadcast audio, you'll love Direct Current! Get it delivered to your inbox weekly!