Choosing a Baseline AoIP Protocol
By Marty Sacks on Mar 22, 2017 1:45:00 PM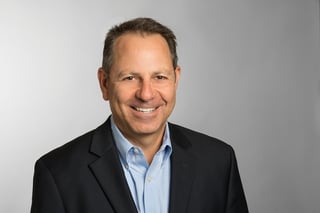 Since the AES67 standard was ratified nearly three years ago, a paradigm shift has occurred in the broadcast indus­try with AoIP becoming the topic both around the water cooler and in facilities around the globe.
By now, you probably already know and understand AoIP's benefits: It saves money. It makes for more efficient work­flows. It reduces the amount of equip­ment you need. It eliminates massive amounts of wiring. It leverages "off the shelf" IP-based components from the larger IT industry for easy integration.
From this point on, you want your entire facility to take full advantage of this revolutionary tech. But as you embark on switching your studio or facility to an Audio over IP infrastructure, it's important to understand the choices you're making in both equipment and in interoperability protocol available from different manufacturers. Think through the entire process of converting/creating an AoIP facility and consider key aspects of Audio over IP workflows before you choose a baseline protocol. Because the decisions you make at this earliest stage in your studio's AoIP design will affect future capabilities in a profound way that you might not have predicted.
Why is this so important? Because a baseline standard will define a set of capabilities beyond the most basic audio interoperability made possible by AES67. For example, AES67 does not define Advertising/Discovery, Control, or Pro­gram Associated Data (PAD) handling. Livewire+ AES67, on the other hand, has each built in today.
Advertising System. With Livewire+ AES67, every source has a text name and numeric ID. These are transmitted from source devices to the network. Any device can build lists of all available sources from which users can select. Without this capability, it is much more difficult to use the audio on an Audio over IP network.
GPIO. Most audio these days needs associated control. Choose a baseline AoIP protocol that touts AES67 but does not include GPIO, and you may not be able to easily start and stop external gear! At the very least, a console needs to send a start closure to the delivery system. Satellite receivers have control outputs that need to be routed to delivery sys­tems. Telephone systems need dialing, line status, hold, transfer, etc. Even the simplest source, like a control-room mi­crophone, needs a way to convey status to the on-air lights
"...a baseline standard will define a set of capabilities beyond the most basic audio interoperability made possible by AES67."

—Marty Sacks, Vice-President of Sales, Support and Marketing, Telos Alliance
Most conventional control has been built up in a separate network of cables for GPIO "contact closures." Ethernet can transport GPIO data, dramatically simplifying cabling—some AoIP systems don't support this. Livewire+ AES67 offers this capability to replicate tradi­tional start/stop control. But it continues from there, supporting sophisticated remote operation of studio equipment over Ethernet, which allows the net­work to transport much more advanced information than just simple start commands. For instance, control of tele­phone systems and codecs can follow fader assignment and be accessible from any location. With a high-bandwidth network linking everything and a flexi­ble communication protocol, the door is open to many interesting possibilities.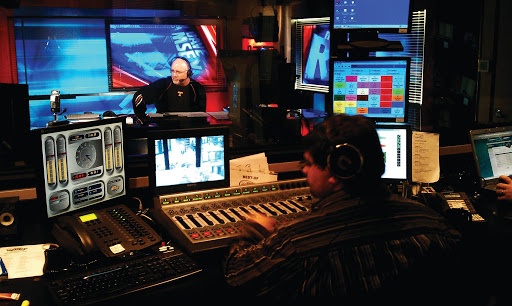 PAD. Livewire+ AES67 also supports Program Associated Data (PAD). Devices that generate PAD plug into the Axia network; the information they supply is sent along with its associated audio, and any devices that need it can also plug into the network and retrieve it. Use of standard networking protocols means that you can send audio and PAD to­gether, without incurring extra costs for separate audio and data networks.
Finally, when choosing a protocol, it's also important to carefully look at the feature set and user interfaces of the gear. Have some of your on-air peo­ple examine the control surfaces and talk through what's on their wish list to see what capabilities they may want down the road. Drill down on specific pain points or throw out new scenari­os—like handling phone calls or having a producer in a different room. Having a highly configurable system, and one that picks up where AES67 leaves off, will allow you and your team to make clever solutions.
---
Need more details? Download our AoIP eBook!
Further Reading
Want more pointers for adopting AoIP? Read on!
5 Tips for Converting to an AoIP Studio
Notes on Choosing an AoIP Studio System
AoIP: It's the Ecosystem, not just the Technology
Telos Alliance has led the audio industry's innovation in Broadcast Audio, Digital Mixing & Mastering, Audio Processors & Compression, Broadcast Mixing Consoles, Audio Interfaces, AoIP & VoIP for over three decades. The Telos Alliance family of products include Telos® Systems, Omnia® Audio, Axia® Audio, Linear Acoustic®, 25-Seven® Systems, Minnetonka™ Audio and Jünger Audio. Covering all ranges of Audio Applications for Radio & Television from Telos Infinity IP Intercom Systems, Jünger Audio AIXpressor Audio Processor, Omnia 11 Radio Processors, Axia Networked Quasar Broadcast Mixing Consoles and Linear Acoustic AMS Audio Quality Loudness Monitoring and 25-Seven TVC-15 Watermark Analyzer & Monitor. Telos Alliance offers audio solutions for any and every Radio, Television, Live Events, Podcast & Live Streaming Studio With Telos Alliance "Broadcast Without Limits."
Topics: AES67, Audio over IP, aoip
Subscribe

If you love broadcast audio, you'll love Telos Alliance's newsletter. Get it delivered to your inbox by subscribing below!