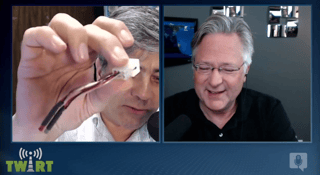 Connectors! They come in many shapes and sizes, and usually have specific purposes. Sometimes the same type of connector is used for very different things. Just because it fits doesn't mean it'll work. Chris Tobin and Kirk Harnack talk about the most common connectors for audio, power, RF, and data on This Week in Radio Tech.
Hosts: Chris Tobin, IP-Solutionist and Kirk Harnack, The Telos Alliance, Delta Radio, & South Seas Broadcasting
Links from the show:
Installing a PL259 connector (video)
Installing an RJ45 connector (video)
List of common audio connectors and purposes
Watch the Video!
Topics: Broadcasting
Subscribe

If you love broadcast audio, you'll love Direct Current! Get it delivered to your inbox weekly!