TWiRT 306 - A Day's Work with a Side of Ham with Charles Wooten
By Kirk Harnack [TWiRT] on Jun 5, 2016 1:00:00 PM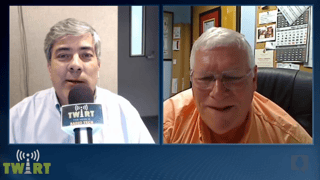 Charlie Wooten - ham call NF4A - is our go-to guy for what's happening in an Amatuer Radio. Charlie joins Chris Tobin with highlights from the Dayton Hamvention including a new member of the D-Star family. It's broadcast engineering with a side of ham!
Guest: Charles Wooten - Director of Engineering and IT, iHeartMedia, Panama City, Florida
Host: Chris Tobin, IP-Solutionist
Watch the Video!
Subscribe

If you love broadcast audio, you'll love Direct Current! Get it delivered to your inbox weekly!