Engineer Roundtable: Behind the Omnia VOLT Audio Processor
By Krissy Rushing on Aug 24, 2022 1:04:29 PM
Cornelius Gould, Geoff Steadman, and Rob Dye sound off on creating the world's best-sounding 1RU broadcast audio processor, the newly released Omnia VOLT.
Omnia VOLT is a 1RU processor like Omnia ONE. What is the difference between the two?
VOLT shares some technology with the ONE, including some time-tested circuit design including I/O hardened for harsh environments. That's where the similarity ends. VOLT's new software framework represents a major step forward from the ONE in terms of sound, functionality, and value. VOLT has capabilities we just could not fit in the ONE, like a fifth-band AGC, interactive crossovers, Stereo Enhancer, patch points for watermarking, HTML-5 GUI, and our new QuickTweak system; the list goes on. VOLT will take over as our main 1RU processor offering, and maintains the price point of the ONE. The ONE is a great act to follow. With more than 13,000 units installed, it is the best-selling audio processor ever made, and we'll continue to sell it for some time. VOLT carries on that rugged, built-like-a-tank tradition. Omnia fans are going to love it, and others will be won over.

You say that there is lineage to other Omnia products in the VOLT? Which products and what specifically has trickled down into the VOLT?
The VOLT inherits a lot from our top-end Omnia.11 G-Force. A lot of great thinking and invention that went into G-Force found its way into VOLT (it's kind of G-Force with a lowercase 'g'). There are major innovations in dynamics and crossovers layering. There is also some Omnia.6 magic sprinkled in. As for specifics, much of the secret sauce in VOLT has to stay secret. But you'll know it when you hear it.
Why did you choose to call it VOLT as opposed to the traditional numbering system you've always used?
Actually, we didn't always use numbers. If you go back to the early years, you'll see other names in the line (Unity 2000, Omnia.fm, etc). There is no "right answer" to naming products, but clearly, we were running out of single digits and in homage to Spinal Tap, we all know that 11 is the definitive number in sound. Ultimately, the VOLT project was significant, and we wanted to break out of the numeric convention.
Omnia has such a deep and diverse pool of processing talent, like Leif Claesson, Hans van Zutphen, and Frank Foti. Whose DNA is inside this box?
The VOLT project was a blast for everybody who worked on it. Special shoutouts go to Corny Gould, Rob Dye, and Ed Zmuginsky. Frank Foti's latest work is in there too. Also, our 25-Seven teammates were essential to this project. It will come as no surprise that a deep connection between the guys who created Voltair and the Omnia team has created a unique knowledge base regarding the interaction of watermarking and processing. It is on full display here. And the involvement of some Omnia VOLT team members is secret at their request.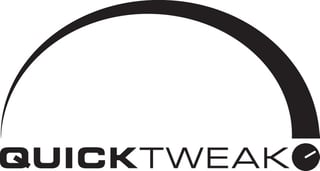 Tell us about QuickTweak. How did this idea come about and why did you think it was necessary?
Adjusting processing is a discipline all its own. Just like playing a musical instrument, it takes time, practice, patience, and knowledge to get really good sound. What we were after with QuickTweak was a control system that could distill the wisdom and approach of our best algorithm designers and preset authors into a tight subset of meta-knobs that form a kind of "power steering" layer over all the interconnected lower parameters. With QuickTweak, the end user doesn't have to be a processing prodigy to get really great results. It's like getting an instant apprenticeship from the masters of processing. Your signature sound in record time. What's not to like?
Frank Foti designed the clipper in the VOLT; how is it different?
Just like Corny Gould did with G-Force for the 11, Frank had been working in the background on some new clipper designs for some time. VOLT was the perfect opportunity for him to integrate his latest thinking into a fresh design. The clean, warm, and effortless loudness will be apparent to anyone who listens.
Rumour is that the audio on the VOLT blows doors on the competition. In terms of the competition, what products are you competing with?
Without naming names, we don't see a contest between VOLT and any other 1RU out there. We did some A-B tests with a couple "higher end" 1RU contemporaries on some tough material, and the other guys just sound anemic in comparison. That's what we're getting back from the field as well. Bang for the buck is huge. VOLT bests a lot of the mid- and high-end offerings of others.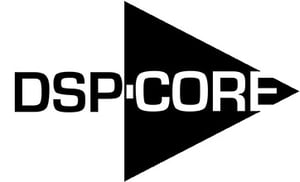 Tell us more about this unit's versatility and the ability to change the VOLT's personality based on the changing needs of the broadcaster.
A popular aspect of the ONE is just how flexible it is. We carried this forward in VOLT. The VOLT comes in four flavors, or "DSP Cores," allowing it to shapeshift by applying a simple and free download. So whether you are using VOLT on FM, AM, HD-2, DAB, studio processing, or as a standalone stereo generator, VOLT has you covered. The value proposition is huge: You can stick one in your production room and pull it out in a pinch as a backup for your FM, AM, or translator, and repurpose it at any time. The HD-Pro version is perfection for streams, DAB, or HD-2s & 3s.
What are some of the other standout audio features?
An awesome-sounding stereo enhancer, Phat Bass enhancement, Sensus Technology for bit-reduced broadcasting (HD, DAB, streaming), a low-latency mode for our FM version, and super important: Killer factory presets from some of the best ears in the world.
Were there any particularly difficult engineering challenges in creating the VOLT?
There were a lot of challenges in fitting so much audio processing power into an affordable box with a time-tested architecture, but two stand out. Taking our very latest clipper research from a laboratory prototype to something that executes in real time on real hardware required pulling out every trick in the engineering toolbox. Second, implementing dynamics processing in fixed-point DSP is always challenging because mathematically, everything before the final clipper actually increases dynamic range. We've developed quite a few techniques through the years to deal with this while still maintaining good resolution/noise performance on the audio. For the VOLT, we took this one step further and were able to allow our AGCs to respond more musically to a much wider range of dynamic program material.
Where can customers hear VOLT in action?
We'll get some reference sites up on the web shortly, but just so folks know, we were shipping VOLT prior to NAB and have already sold out our first production run. It won't be long before there is a VOLT in your market. Call us and we'll help get you in front of one.
You've packed a lot of processing and sonic power into one rack unit. How did you accomplish this?
For one, our team collectively has decades of experience building the world's best processing. After all, Omnia just turned 20 years old! Management did a great job defining the project, and we'll give a special thanks to Barry Blesser, who managed the team and pushed us hard. But mainly, we keep inventing and innovating.
Telos Alliance has led the audio industry's innovation in Broadcast Audio, Digital Mixing & Mastering, Audio Processors & Compression, Broadcast Mixing Consoles, Audio Interfaces, AoIP & VoIP for over three decades. The Telos Alliance family of products include Telos® Systems, Omnia® Audio, Axia® Audio, Linear Acoustic®, 25-Seven® Systems, Minnetonka™ Audio and Jünger Audio. Covering all ranges of Audio Applications for Radio & Television from Telos Infinity IP Intercom Systems, Jünger Audio AIXpressor Audio Processor, Omnia 11 Radio Processors, Axia Networked Quasar Broadcast Mixing Consoles and Linear Acoustic AMS Audio Quality Loudness Monitoring and 25-Seven TVC-15 Watermark Analyzer & Monitor. Telos Alliance offers audio solutions for any and every Radio, Television, Live Events, Podcast & Live Streaming Studio With Telos Alliance "Broadcast Without Limits."
Topics: Omnia Audio, audio processors, Omnia VOLT, broadcast audio
Subscribe

If you love broadcast audio, you'll love Telos Alliance's newsletter. Get it delivered to your inbox by subscribing below!