TWiRT 301 - IP Audio Impairment Mitigation with Keyur Parikh
By Kirk Harnack [TWiRT] on Apr 30, 2016 1:00:00 PM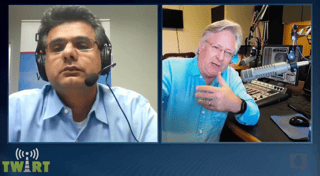 IP Audio security is a hot topic. IP Audio reliability is a strong concern as well. Keyur Parikh from GatesAir is working with a team of IP media experts to mitigate impairments to IP transport, and tells us about technical defenses against IP Audio hacking.
Guest: Keyur Parikh from GatesAir
Host: Kirk Harnack, The Telos Alliance, Delta Radio, & South Seas Broadcasting
Links from the show:
Parikh-Kim-Network-Security.pdf
Parikh-K130115-Network-Modeling-Revised-02-05-2015.pdf
Watch the Video!
Subscribe

If you love broadcast audio, you'll love Direct Current! Get it delivered to your inbox weekly!