Meet the Man Behind 'the Dan'
By Denny Sanders on Jul 12, 2016 4:30:00 PM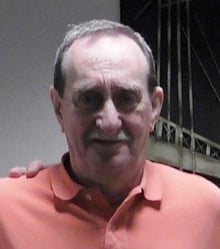 Gary Katz, the acclaimed producer and major force behind the discovery and presentation of some of the most important artists in the history of popular music, visited Telos Alliance headquarters to discuss a very exciting possible cooperative venture. While here, he sat down with our own Denny Sanders to discuss some of his recollections spanning more than 50 years in the music business and gave us his thoughts about audio integrity and the pursuit of quality sound.
Let's start by going way back. You worked with the noted American entertainer Bobby Darin.
That was my first job.
Tell me about him.
I was trying to get a job, and I met someone who made a call to Bobby's publishing company—TM Music. A friend who I went to high school with and I both went to work at TM Music as song pluggers. They had writers like Buffy Sainte-Marie, and of course Bobby also wrote. We hustled songs. I worked for Bobby and we worked the catalog trying to get the songs recorded.
Bobby Darin was an interesting guy. Some people consider him a pop artist and a fine entertainer but he really was a creative force, wasn't he?
If you are a fan and you want to know who he was at his core, he made a record before he passed away under his real name—Robert Walden Cassotto. I'm sure you could find a copy of that. He wrote all the songs. He was one of the main players in New York state for Robert Kennedy. When Kennedy was shot and killed, Bobby sort of . . . he had his hands up.
So Robert Kennedy's death hit him hard.
At the time he was preparing to sell his company. He got a van, he went to Big Sur, he dabbled in whatever he dabbled in and wrote these songs that are just fabulous. Not anything like you'd heard Bobby Darin do before.
And I guess that's what I was getting at. There was a lot that ran deep in this guy.
He was a great musician and a great writer...played great. I think he was one of my all-time favorites. I wasn't a big fan of his Las Vegas act, but as a writer and player he was great.
Now we get to Steely Dan. This is probably your most famous association. You did all the Steely Dan albums from 1972 to 1980 from "Can't Buy a Thrill" to "Gaucho" and Donald Fagen's "The Nightfly."
That's right.
The writing, playing, and arrangements on those albums was absolutely spellbinding. Walter Becker and Donald Fagen. Can you give me a little sketch about these two guys?
Not any more than you know. They weren't outwardly public.
Were they complicated people?
Yes, they were. Very bright, but not interested particularly in being out in the public...not wanting to tour for a long time. Making records and being in studio, that was it.
Was there a tension between the two of them?
They had their own relationship. They were totally bound to each other. The expression "soul brothers" applys. There was very little fighting in the studio because Donald was it. No matter what was going on, in the end, Donald was mother.
Can you walk me through the Steely Dan creative process that you were involved in? How did it go from studio to record to mixing to mastering?
It was always the same. They wrote songs. I never to this day saw them write a song together. But they wrote. I would speak to Donald nine times a day, and when the songs were ready we would start to book musicians, go to the studio, and record. For a while, for the first three albums, we had a band. After "Pretzel Logic" Jeffrey (Jeff "Skunk" Baxter) became the guitar player for the Doobie Brothers. It was good for Jeffrey, he had more artistic freedom, and it was good for us because it freed up Walter to play guitar, which he wouldn't do when we had Jeffrey, because he felt Jeffrey was the guitar player. Walter had always been the bass player. But Donald and I loved the way Walter played guitar, so it worked out for everybody.
You would lay down the tracks and then there would be mixing sessions. How did that work?
We'd go in, record tracks, and then spend months overdubbing and we would overdub until we were finished. Then we would mix.
Then you'd mix and then you'd take it to master.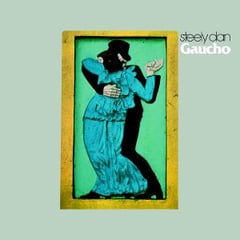 Yes. When we finished the record mixing, we pretty much felt it sounded the way we wanted. So when we would go to mastering there was very little to do. They would just fine tune a bit at the top end and then make sure the low end never distorted. But for the most part there wasn't a lot of tweaking.
The Steely Dan recordings, even though they were done many years ago, still are among the best, cleanest, and most beautifully crafted recordings that we've ever heard. Was there specific gear in the recording process that made them sound so good, or was this just paying attention to details?
Well, it was one of our priorities to make records that sounded good. Donald and I were totally non-tech people, but engineer Roger Nichols, Walter, and Denny Dias, the other guitar player in the band, were more interested in and qualified to take care of the tech end of the sound. They'd go to these hi-fi stores or shows and find mics they liked and new technology. They would bring it into the studio to set up. Donald and I would wait until they were done. Then we'd listen.
So it was really just paying attention to every kind of microphone and every kind of quality piece of gear that was out there.
We worked, notwithstanding Donald and Walter's great talent, with really talented engineers and mixers and we allowed that to happen. Walter, Roger, and Denny would interact with them. Everybody knew that one of the priorities was the quality of sound.
Well, I'll tell you something. You guys nailed it and to this day not a lot can touch those recordings.
They sound good. They're really good.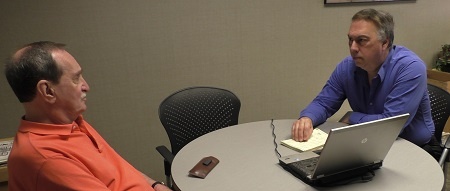 Tell me a bit about your time in A&R at Warner Brothers Records. You were one of the people who got Prince signed to the label.
I was part of a super A&R team at Warner Bros. that I still consider the "gold standard," consisting of Lenny Warner (Randy Newman, Rikki Lee Jones), Ted Templeman (Van Halen, Doobie Bros), myself, Russ Titleman (Chaka Khan, James Taylor), Tommy LiPuma (Miles Davis, George Benson), and Michael Omartian (Christopher Cross). Mo Ostin, the President of Warner Brothers made it a "have to" to attend a weekly A&R meeting every Tuesday.
For a while, we would get a demo from Prince, this guy in Minneapolis. We kept saying "yes, but..." His lawyer finally called us and said we were "nuts" and he was going to send Prince to L.A, who would create a track in our studio on the spot. We went to the studio on our way to lunch and Prince was there with a drum kit, bass, guitar, and keyboard. In 20 minutes he ripped off this incredible track. I leaned over and said to Lenny, head of A&R, that I thought he was great and would love to work with him. Prince walked over and Lenny told him we loved what he did. Prince said clearly "I don't need anyone." And Lenny said, "OK, we'll sign you."
"Prince said clearly 'I don't need anyone.' And Lenny said, 'OK, we'll sign you.'"
Wow, even as an 18-year old kid, Prince was the whole package. Composer, performer, and producer.
I thought he was great. Just great.
Tell us about your experience with 10cc, the English art rock band. Talk about really creative people.
Well, there were two main people that I worked with—Graham Gouldman and Eric Stewart. Graham was a terrific writer, very good player. Eric was the lead singer and sort of the creative face. I've worked on more successful projects. It just wasn't a great marriage, not for any particular reason. It was just the way it was. Regardless, Graham and I became good friends.
And you did some work with Diana Ross?
I did. It's probably the record I'd say that was my least good work. She was very nice to me. We got along really well. I'm very fond of her. Like I said she was very nice to me but it wasn't my forte: Diana doesn't write, so you have to find material. I don't think that's what I do best. If I do anything well, it's working with artists who have their own sound and style and I try to get them to perform at their best level. I'm better at that than finding songs for artists.
Now we do a complete 180 and get to Laura Nyro who was one of the greatest and most unique singer/songwriters of all time.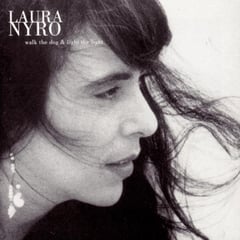 Absolutely.
And certainly supplied all of her own material. She was the kind of artist that you seemed more comfortable working with.
Much more. She was a fabulous talent, you know? She was just a great artist in the total sense of that word.
She was so mysterious.
She wasn't mysterious. She just wasn't interested in the public persona.
She certainly was to those who love her music. There was always very little written about her and almost no film or video of her.
It wasn't her interest. She wasn't hiding. She wasn't a hermit. We would go to the studio all the time, but a public persona insofar as taking advantage of what could have been afforded to her wasn't her interest.
Tell me when you first met her.
I met her a long, long time ago. She was the girlfriend of one of my favorite artists I recorded named Thomas Jefferson Kaye. I met her one day on Broadway with Tommy. They were walking and Tommy said, "You have to go with us, we need to do a background session." And I said "I don't sing." He said, "It's all right, Laura will sing for you the note you need." And so I did a background date with her and Tommy. I would see or speak to her once in a while during the years, but then one day she called me and said "I have a record I want to do" and we went in and did it together and it turned out to be her last recording.
Yes, and this was after she tried to make recordings at her home studio up in Danbury. She seemed to, at this stage of her life, want to make a more formal album.
You know, I don't know how to put it. Laura was in remission for a few years and I have a sense she didn't think she'd be in remission for a long time and she had a record she wanted to make. It's not that we ever spoke about it in those terms. It's the sense I have in retrospect.
The record was "Walk the Dog and Light the Light," out in 1993. You say she was in remission. Was she impacted at all at that stage?
Absolutely not, she was a 100% Laura. She was fabulous. She didn't become ill again until a few months or a year later. We would come to the studio every day, she would have the same Greek salad every day. We always laughed; she had a great sense of humor. She loved being around really great musicians. As a fan it was just incredible to listen. I'd say "let's do a vocal" and I got to be in the Laura Nyro show. It was amazing.
The paring just came of beautifully. I know listening to that record, there is a wonderful sound that you were able to capture and her voice is . . . it seems somewhat different on that recording than it did on her previous couple of albums. It was as if more care was taken and probably it was your talent more than anything else to get that voice. Gorgeous.
Honestly she got up and that's how she sang. I don't know what was motivating her and where within her these songs came, although all those songs are particularly personal. She just got up and sang like that. There wasn't very much to do.
You told me that Laura had an offer to open the new season of Saturday Night Live as the musical guest when the album was released. What a shame that she turned it down, because there is almost no film or video of her and SNL always presents the musical acts with a great audio mix and terrific camera work.
She was extremely self-conscious about her weight in the later years. She loved to play live, but not TV.
You know, I was thinking about her Rock and Roll Hall of Fame induction a couple of years ago. It was the same year that the Miracles were inducted. You know the jam that they have at the end of the night with all of the inductees? Can you imagine Laura and the Miracles together doing "You Really Got A Hold On Me"? She did such a great job with the song on the Nyro/Labelle "Gonna Take a Miracle" album. I'll bet that would have stopped the show, don't you think?
It would have been great!
Tell me a little bit about one of your most recent productions, the album "The Real Me" by Frank Shiner.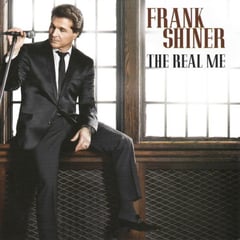 I became friends with Frank's through a mutual friend. Frank wanted to make a record. He is a very successful businessman. He was intent on wanting to make a record, so we did.
It's a cool record. I was listening to it the other night. He has a really pleasant, natural, and appealing vocal style.
Yes, he does.
And I think you staged him very well on that recording.
I appreciate that. I'm sure he does too.
So you are here visiting the Telos Alliance because we're finicky audio people here and, as you go forward in life, you keep trying to capture that really good sound and improve on it if possible.
Well, I'm interested when you are trying to improve the quality of sound because at least in the music world the quality of sound has, in my opinion, deteriorated. More care is taken to how many tracks you can put in a streaming library by compressing. And it's just the antithesis of what I've always been interested in—making records that sound good. So I'm involved with a company now that created a product that affects the brain, doesn't affect the music. It's how you hear the music. We are trying to create a market for that, at least in the music world. It applies to anything that makes an audio sound—from intelligence gathering to movies to soundtracks. And I'm interested in having good quality. First of all, it makes the records I made sound better.
It's only appropriate that you would be moving forward in life, breaking new barriers and entering new areas of sonic and audio improvement.
Yes, just being totally non-tech, and when I mean non-tech, you wouldn't want to even give me a lightbulb. But to be around really talented people who have the ability to create those atmospheres that I care about is fabulous.
Well, you helped to set the standard for what everybody should work toward and it was a pleasure to spend some time with you.
Thank you. I'm looking forward to working with Frank Foti and everyone at the company.
Telos Alliance has led the audio industry's innovation in Broadcast Audio, Digital Mixing & Mastering, Audio Processors & Compression, Broadcast Mixing Consoles, Audio Interfaces, AoIP & VoIP for over three decades. The Telos Alliance family of products include Telos® Systems, Omnia® Audio, Axia® Audio, Linear Acoustic®, 25-Seven® Systems, Minnetonka™ Audio and Jünger Audio. Covering all ranges of Audio Applications for Radio & Television from Telos Infinity IP Intercom Systems, Jünger Audio AIXpressor Audio Processor, Omnia 11 Radio Processors, Axia Networked Quasar Broadcast Mixing Consoles and Linear Acoustic AMS Audio Quality Loudness Monitoring and 25-Seven TVC-15 Watermark Analyzer & Monitor. Telos Alliance offers audio solutions for any and every Radio, Television, Live Events, Podcast & Live Streaming Studio With Telos Alliance "Broadcast Without Limits."
Topics: Audio Production, Bobby Darin, Laura Nyro, Frank Shiner, Gary Katz, Denny Sanders, Prince, Steely Dan
Subscribe

If you love broadcast audio, you'll love Telos Alliance's newsletter. Get it delivered to your inbox by subscribing below!