Meet Tom Nielsen: Studio Geek and Proud of it! | Telos Alliance
By The Telos Alliance Team on May 23, 2017 11:57:14 AM

Meet Tom Nielsen: Studio Geek and Proud of it!
It hasn't quite been two years since Minnetonka Audio joined the Telos Alliance, but in that time we've come to learn that our colleagues in the Land of 10,000 Lakes really have a passion for audio, and the term "audio geek" or "studio geek" are taken as compliments. This holds true for the most recent addition to the Minnetonka team as well, Technical Support Representative Tom Nielsen. We sat down with Tom find out what makes the newest on-staff audiofile tick.
What was it that initially got you interested in audio production and led you to want to be a part of the audio industry?
Initially it was the fact that audio was being processed through a computer at some point in the production chain. I found this interesting so I bought a laptop and started doing lots of research on how to do this myself. Eventually the question evolved from "How do I do this?" to "How can I do that differently?" I think that's the thing that keeps audio and music production interesting—there is no right answer—just room to learn! I see a DAW (Digital Audio Workstation) as an open pallet to create and challenge myself. Audio production was the only thing that really kept me going throughout the last several years.
What is your background in digital audio and audio production? What makes you a studio geek?
My background includes composing, recording, sound design, audio engineering, and live sound; all on multiple platforms. Each hour of my day revolves around audio in one way or another, which is awesome!
Do you have a background in Television or Radio?
Nope…
What kinds of music do you compose? What kind of music do you listen to?
I compose everything from modern film scores to electronic dance music and am very open to creating everything in-between. I really enjoy listening to film scores and crazy dubstep. Whatever might inspire my next creation!
What drew you to Minnetonka Audio and the Telos Alliance?
This is a funny story actually… About two years ago my dad and another musician asked if I could figure out how to record them in a live setting. We got everything set up in a controlled environment, and my job was to get audio through a live interface into a DAW and have them be able to monitor themselves while being recorded. After hours of attempting to get things up and running, my friend Jason made a call and said, "My buddy Steve Severson is coming over to check out what the deal is."
I still remember Steve's face when he walked through the front door... There were cables upon cables, mixers, interfaces, amps, microphones, a PA, all sorts of audio stuff spread everywhere. You couldn't even make it to the kitchen! After explaining what we were trying to do he said, "Yeah, that's not happening."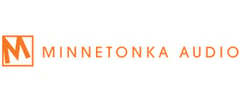 After hanging out in my home studio for a bit, Steve left and we were packing up the gear when I noticed a wallet on the ground. I opened it up to see who it belonged to. There was a Minnesota driver's license and a Minnetonka Audio business card with Steve's contact info. I dialed the number to see if I could get a hold of him. Steve answered the phone and I remember him saying, "Um, who is this? It's 2 A.M.!" I responded with "It's Tom Nielsen and you left your wallet at my house, can I bring it to you?" I figured it would be a good thing to get it to him that night, so I drove to downtown Minneapolis. When I handed him his wallet Steve said "I got your back for life Tom." One year later I was working at the TV Solutions Group of the Telos Alliance as a Tech Support Associate and Software Tester!"
Wow, thats quite a story! Now that you've been in Tech Support a little while, have you had any particularly interesting or challenging tech support calls?
Well, my first technical support call at Minnetonka Audio was from Lucas Film, so there's that... (laughs).
That's quite the first call! Wo when you aren't working, you're...
Composing, mixing, or cooking up some food.
Any family details?
I have a rather large family, three sisters and one brother (all of whom are in college right now). I have my dad to thank for my musical ear and my mom to thank for my drive to get things done.
Who is your favorite composer?
Tom Holkenborg or Abel Korzeniowski.
Thanks Tom!
Telos Alliance has led the audio industry's innovation in Broadcast Audio, Digital Mixing & Mastering, Audio Processors & Compression, Broadcast Mixing Consoles, Audio Interfaces, AoIP & VoIP for over three decades. The Telos Alliance family of products include Telos® Systems, Omnia® Audio, Axia® Audio, Linear Acoustic®, 25-Seven® Systems, Minnetonka™ Audio and Jünger Audio. Covering all ranges of Audio Applications for Radio & Television from Telos Infinity IP Intercom Systems, Jünger Audio AIXpressor Audio Processor, Omnia 11 Radio Processors, Axia Networked Quasar Broadcast Mixing Consoles and Linear Acoustic AMS Audio Quality Loudness Monitoring and 25-Seven TVC-15 Watermark Analyzer & Monitor. Telos Alliance offers audio solutions for any and every Radio, Television, Live Events, Podcast & Live Streaming Studio With Telos Alliance "Broadcast Without Limits."
Subscribe

If you love broadcast audio, you'll love Telos Alliance's newsletter. Get it delivered to your inbox by subscribing below!