Museum Tells the Tale of U.S. Broadcast History
By Tom Vernon on May 20, 2015 3:31:00 PM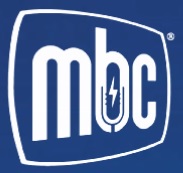 American broadcasting has a rich cultural heritage. Radio's origins go back almost 100 years, while television has been with us for around 70. Most of us who work in the business, however, spend our time thinking about, working on, and inventing the technologies of the future that will keep the industry going. Fortunately, there are also people who are passionate about preserving the past, and there are places where the old memorabilia and programs can find a permanent home. In Chicago, that person is Bruce DuMont, and the place is the Museum of Broadcast Communications. DuMont is the founder and Executive Director of the Museum.
While museums are all about preserving history, in this case, the history of the museum itself is quite interesting. The story begins in 1982, when DuMont was on the board of the Chicago TV Academy. For years, stations had been donating tapes of old programs. DuMont noticed that the tape library was in a state of disarray, and thought something should be done about it. He made his pitch for finding a permanent home for the historic tapes at the next meeting. The Academy agreed, and DuMont soon found himself on a committee of one, with a check for $250 to cover lunches and cab fare.
His first tasks were finding backers and a home for the new endeavor. "We got a lot of support from radio and TV stations, but at first, not as much from advertisers," recalls DuMont. Finding a location seemed to be easy. "The City of Chicago promised us a home," notes DuMont. "Then, politics took its toll, and the promise evaporated."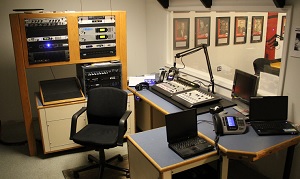 A location was eventually secured in the south Loop. The radio collection began to expand. The original puppets from Edgar Bergen's sidekick Charlie McCarthy were donated, as well as the original radio scripts from Fibber McGee and Molly. About this time, WGN was renovating its facilities, and donated the desk that was used for over 40 years for the popular Extension 720 talk show. In 1992, the Museum moved again, this time to the Chicago Cultural Center. It was also the time that it began to move in different directions.
For many years, the Emerson Corporation had hosted the Emerson Radio Hall of Fame, honoring those who have made significant contributions to radio broadcasting. "By 1988, the company was moving away from radio manufacturing, and no longer wanted to host the event," recalls DuMont. "I offered to take it off their hands, and they accepted." The event was nationalized, and renamed the Radio Hall of Fame. The first class of inductees was introduced in 1992, and today the award has its own floor in the museum.
In June of 2012, the museum moved to its current location at 360 N. State Street. On hand to help DuMont with the ribbon cutting ceremony were sitcom stars Betty White and John Mahoney. The 62,000 square-foot facility houses all of the museum's collections, as well as a highly sought after special events venue that can seat 500.
The site also houses working radio and TV studios. Paul and Angel Harvey were long time supporters of the museum, and their generous contributions made possible the construction of a studio for radio broadcasts.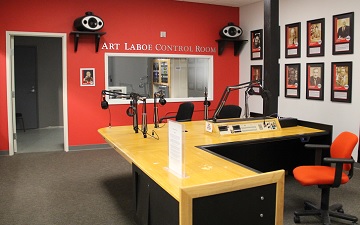 As demand on time in the radio studio increased, there came the need for a control room, and that's where the Telos Alliance comes into the story. Working with Telos Vice President and Executive Director Kirk Harnack, and Omnia Audio Director of Marketing Denny Sanders, the museum developed an equipment list, and in 2014 Telos donated much of gear for the new Art Laboe Control Room. On the equipment list was an Axia Radius console with a QOR.32 Integrated Console Engine, a Zephyr xStream ISDN codec, a Z/IP One IP Broadcast Codec, an Hx6 Digital Talkshow System, and a Vset6.
Harnack inaugurated the Laboe studio by doing his weekly This Week in Radio Tech podcast from the site. The facility is available for remote broadcasts, and has been used by Dennis Miller, Bill O'Reilly, and Larry King, along with about 40 radio stations. It is also an integral part of tours by area school children.
The new museum also hosts special exhibits. An upcoming event at MBC is entitled, A Salute to Advertising's Greatest Icons. Among the "30-second stars" featured in this first-of-its-kind exhibition are: General Mills' Pillsbury Doughboy and Jolly Green Giant; Kellogg's Tony the Tiger (Frosted Flakes); Snap, Crackle & Pop (Rice Krispies); the Keebler Elves (Keebler); McDonald's Ronald McDonald; Procter & Gamble's Mr. Clean; 9 Lives' Morris the Cat, StarKist's Charlie the Tuna, and S.C. Johnson's Raid Bugs.
While much of the space in the museum is devoted to the programming side of the business, there is also a growing collection of vintage radios. As DuMont recalls, it was a direction that the museum wasn't planning on taking. "When we surveyed museum goers about 30 years ago, there seemed to be little interest in old radio or TV receivers. But over time, that has changed, and now there is considerable interest in the combination of those radios, and hearing programs that were in vogue when they were new." The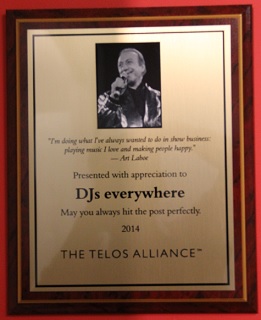 collection began when the Chicago-based Zenith Corporation donated a number of radios and TVs. A docent at the museum who recently passed away donated his collection of 400 radios. The current holdings are over 500 radios and a few TV sets. Other hobbyists have remembered the museum in their wills. DuMont recalls one who will be leaving the Museum of Broadcast Communications his collection of 1,200 portable transistor radios.
With a permanent home, and growing collections of audio and video materials, DuMont says the museum is ready for the next steps in its evolution. "This entails digitizing all of our audio and video archives, and planning for the vertical expansion of the museum. There are about 50,000 hours of audio content that is being digitized in-house, and 85,000 hours of video, some of which is sent out." He adds that the goal is to make all of the museum's content available online. The deadline for completion? "Within my lifetime," replies DuMont.
Along with the digitization of content, plans are underway to update the web presence. "We have been outdone by our success, and there have been so many hits on the site that our system sometimes becomes overwhelmed. We're partnering with Akamai to scale up our web operations and make the online experience of the museum as enriching as possible."
Education has also become an important focus for the museum. Among the video holdings are over 3,200 documentaries. Work is underway to acquire the educational rights to these programs, and a partnership has been created with Discovery Communications. Lesson plans for the documentaries are being written to national standards. That work is being done by an award-winning high school history teacher. Initial feedback is positive, as there has been an improvement in test scores when the new teaching materials are used.
Audio content is also being used for education. "The advent of podcasting has brought audio content back to a younger audience," notes DuMont. Students are given old scripts of Fibber McGee and Molly and reenact performances in the radio studio.
DuMont himself has had a long career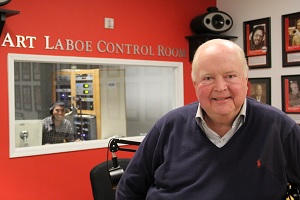 in broadcasting, as well as family ties to the business. He began his talk radio career as the original producer of WGN Chicago's Extension 720 in 1968. After an unsuccessful run for the state legislature, he returned to WGN in 1970 as producer of The Howard Miller Show, one of Chicago's most controversial radio programs. For 19 years beginning in 1987, DuMont anchored Illinois Lawmakers, a television series exploring the Illinois General Assembly, which aired on public television stations throughout Illinois, including WTTW Chicago. He has also appeared as a guest on C-Span's Washington Journal, as well as a guest commentator on CNN.
Since 1980, DuMont has also hosted a two-hour nationally syndicated radio show, and now podcast, 'Beyond the Beltway', which discusses major political issues of the day. Not surprisingly, the show originates from the Laboe Studio in the Museum. Bruce DuMont is also the nephew of television pioneer Allen B. DuMont.
Topics: Broadcast History
Subscribe

If you love broadcast audio, you'll love Telos Alliance's newsletter. Get it delivered to your inbox by subscribing below!