Newfound Simplicity with Axia, AoIP at Canada's Newcap | Telos Alliance
By The Telos Alliance Team on Jan 6, 2016 12:28:00 PM

Newfound Simplicity with Axia, AoIP at Canada's Newcap
Copper wire is expensive, so when Shawn Basha - Newcap Radio's Director of Engineering in the Canadian province of Newfoundland & Labrador - removed thousands of feet of the stuff, he could have made a killing on eBay. How did he excise all that wiring infrastructure and make operations more efficient? With a little help from Axia in what was quite a substantial overhaul of wiring and equipment alike.
After all, Canada's easternmost province is a huge area. "It's a fairly substantial geography," Shawn explains. "It's a huge space, and the Labrador side of it is massive. The geography that we have to cover is extremely vast and mountainous, so there's a fair amount of travel." Shawn manages nearly 30 transmitter sites - radio stations and repeaters alike - for Newcap (also known as Steele Communications in Newfoundland, where the Steele family who owns Newcap hails from).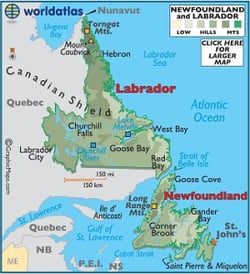 Because of the large territory, when Newcap made the move to Axia, they started with the main plant in St. John's, where seven of the stations Shawn manages (soon to be 8) are co-located. "It went great. We were all really excited, because we didn't know a whole lot about it when we were first talking about installing it. But we took out thousands and thousands of feet of copper from the building in St. John's when we installed the system." And it wasn't just new consoles they installed; it was a complete overhaul throughout the entire facility. "Essentially what we did was we put in a new network throughout the whole building – wired every studio up – we did a whole new business network as well, and we did a new phone network, so everything is VoIP and Audio over IP."
"The system is awesome," Shawn adds. "The routing is amazing; we can bring up any channel anywhere at any time and building, so everything is super easy… especially in a building where you're running 8 radio stations."
Shawn explains that a central newsroom that feeds the eight stations with live and recorded newscasts was one of the primary recipients of the upgrades as multiple DESQs, iQs, and PowerStation console engines were installed.
Since the success of the St. John's install, Newcap has continued to roll out Axia at other facilities across Newfoundland & Labrador. "We built a new facility in Gander, Newfoundland which is an AM and an FM and we installed Axia there. Next year we're installing Axia in our Corner Brook stations – there's an AM and an FM there – and we're also installing Axia in our Marystown facility, so we're rolling it out across the whole network. NewCap as a whole has pretty much standardized on Axia."
Shawn says making the moving to Axia and AoIP has not only been great for the engineering team, but the on-air st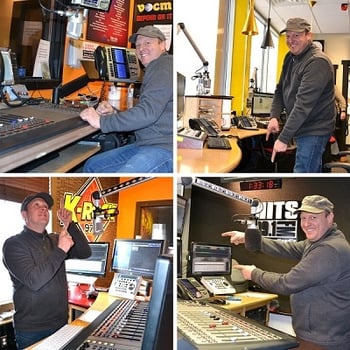 aff as well. "They really don't have to do anything… It's pretty much pre-programmed for them. You just press a button. It's really easy for the end user. It kinda takes their hands off of it which makes it easier for us."
NewCap also incorporates other Telos Alliance gear, including having just recently integrated Z/IPStream into their online streaming operation. They've also integrated a good deal of Telos VX systems through the years. "We did a massive VX install because we actually bought two VX systems – one is just running the I/O as a backup. But we have 22 VSet phones in the building."
It turns out the VX install was somewhat groundbreaking. So much so that Telos Systems Product Manager Joe Talbot came to help. "Joe came down because they had never done an installation with VX and Mitel," says Shawn. Mitel is a major provider of enterprise communication systems in Canada.
So when it comes to Telos Alliance gear, Shawn definitely knows a thing or two about it, and is happy to give a glowing review. With regard to Axia, he's quite an enthusiastic advocate. "Even though we could have very easily switched over to the new analog systems, the Audio over IP for us makes it totally easy throughout the whole facility. We love it!"
Telos Alliance has led the audio industry's innovation in Broadcast Audio, Digital Mixing & Mastering, Audio Processors & Compression, Broadcast Mixing Consoles, Audio Interfaces, AoIP & VoIP for over three decades. The Telos Alliance family of products include Telos® Systems, Omnia® Audio, Axia® Audio, Linear Acoustic®, 25-Seven® Systems, Minnetonka™ Audio and Jünger Audio. Covering all ranges of Audio Applications for Radio & Television from Telos Infinity IP Intercom Systems, Jünger Audio AIXpressor Audio Processor, Omnia 11 Radio Processors, Axia Networked Quasar Broadcast Mixing Consoles and Linear Acoustic AMS Audio Quality Loudness Monitoring and 25-Seven TVC-15 Watermark Analyzer & Monitor. Telos Alliance offers audio solutions for any and every Radio, Television, Live Events, Podcast & Live Streaming Studio With Telos Alliance "Broadcast Without Limits."
Subscribe

If you love broadcast audio, you'll love Telos Alliance's newsletter. Get it delivered to your inbox by subscribing below!