A Studio Full of Sweet Gear
By Dave Sarkies on Feb 24, 2016 12:30:00 PM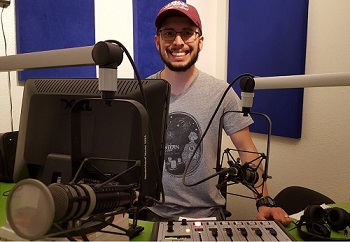 As Station Manager at God's Way Radio in Miami, an Internet radio station owned by Calvary Chapel of Miami, Joey Alcala is frequently involved in a host of projects at any one time. As a result, anything that makes his job a little easier is welcome. It's for this reason that Joey is so happy with the setup of Telos Alliance gear in the God's Way studios.
"The fact that everything can be run through the network is a tremendous benefit," says Joey. "It makes everything so much easier." Having access to everything on a web interface streamlines the process, allowing staff to manage multiple tasks at one computer.
While he isn't the engineer, Joey was involved in the installation along with engineer Javier Mendez, and both were astonished with the simplicity of setting up and getting on air and managed most of the setup themselves. When they've encountered details beyond their scope of knowledge, they've known who to call. "Telos Support is phenomenal. I literally have them on speed dial," Joey enthuses. "They're helpful every single time, and I have yet to encounter anything that couldn't get solved within a day." A truer testament to the expertise of Telos Alliance 24/7 Support has rarely been spoken.
With a full suite of Telos Alliance equipment – initially a QOR 16, Axia Desq console, Axia xNode, Telos Hx1, and a ProSTREAM (now Z/IPStream) R1 – this simplicity is a big plus (but that phone number may still come in handy).
We say initially in the previous paragraph because one challenge God's Way encountered was a desire to do more with phone calls and live programming than the Hx1 would allow… So they went out and bought an Hx6 and a Vset6! "We've always believed that live radio is the best radio," Joey adds, "so to be able to have six lines on two faders and have that versatility is a big deal for us."
Joey and Javier have found that their broadcast and streaming needs are well covered with Telos, Axia, and Z/IPStream gear in the studio, and learning the ins and outs has been much different than Joey's past experience. "Everything from setting up inputs and outputs to the Livewire network and switches has been way easier than having to run hundreds of feet of cable and patches."
Like many small operations, God's Way doesn't have a lot of people, money or time, and several staff members also have responsibilities at the church, so it's an ideal situation that the studio gear has made things so easy. "Our pastor has been able to call almost every day and we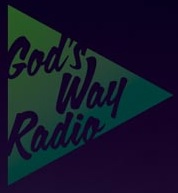 pot him up and he's live on the air. It's so fluid the way everything works together… Two or three clicks and we're there," says Joey.
This means more time on the air and less time fumbling with technology – something that will be a huge bonus as God's Way transitions from strictly an Internet broadcaster to a terrestrial radio station by the end of end of the year. Joey says once the transmitter site is complete WAYG-LPFM will broadcast over the air at 104.7 in greater Miami.
Calvary Chapel and the God's Way staff look forward to continuing with the audio stream and expanding their audience with live programming, and their full studio of Telos Alliance gear has been, well, nothing short of a godsend. Joey sums it up, saying "It was such a joy – an answered prayer – to be able to find this kind of setup from Telos. It's really exciting for us and what we want to do in radio."
Topics: Studio Technology
Subscribe

If you love broadcast audio, you'll love Telos Alliance's newsletter. Get it delivered to your inbox by subscribing below!