Radio In The Ranks: The AFRTS Audio Archive
By Tom Vernon on Jun 28, 2013 4:14:00 PM
For Americans poste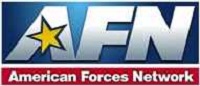 d overseas in combat or peacekeeping duty, US Armed Forces Radio and Television Service (AFRTS) has been a constant companion to men and women in uniform for over 70 years, beginning with its World War II origins as the Armed Forces Radio Service. Although the service's origin was to support the troops in battle areas (like WWII London), AFRS and AFRTS personnel have been stationed nearly everywhere there was a US outpost, from Riyadh to the DEW Line installation in the Aleutian Islands.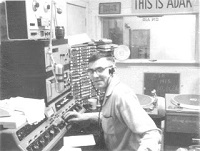 The AFRTS Archive is a photo and audio tribute to the men and women of AFRTS, from the operators manning the board in remote locations, to the stars like Charlie Tuna and Roger Carroll who did syndicated shows for American forces. You can look at the photos, read the stories, and hear hundreds of audio clips of AFRN broadcasts.
Topics: Radio History
Subscribe

If you love broadcast audio, you'll love Direct Current! Get it delivered to your inbox weekly!