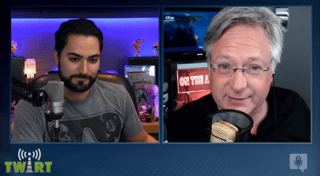 Engineers seek out tools and products to get the job well done while saving money. It's important to be frugal when you can, so you'll have the resources for when you can't. Chris Tobin, Andrew Zarian, and Kirk Harnack look at some low-cost solutions for radio engineers.
Guest: Andrew Zarian - Founder, GFQ Network
Hosts: Chris Tobin, IP-Solutionist and Kirk Harnack, The Telos Alliance, Delta Radio, & South Seas Broadcasting
Links from the show:
Mic Pop Filter for many side-address condenser mics
Behringer HA400 4--Channel Headphone Amp
CR2032 Batteries for many PC motherboards
Grandstream 4-Line ATA (SIP to POTS adapter)
Refurbished Dell 755 Core2Duo for PC-based projects
ARRL Hints & Kinks book - 18th Edition
Watch the Video!
Topics: Broadcasting
Subscribe

If you love broadcast audio, you'll love Direct Current! Get it delivered to your inbox weekly!