Catalog Collection Keeps Track of "The Shack"
By Dave Sarkies on Mar 19, 2014 2:45:00 PM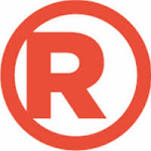 Fans of Radio Shack were hit hard with the recent news that the electronics retailer plans to close roughly 20% of its stores. The announcement indicated the chain will close over 1,000 of its lower-performing stores, primarily in the U.S.
While electronics consumers remain hopeful for the future of Radio Shack, no matter what the future holds, they can rest assured that the glory days of Radio Shack's past and an archive of Radio Shack catalogs will be immortalized by Mike D'Alessio on radioshackcatalogs.com.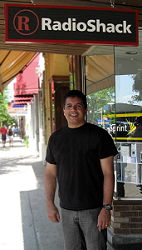 Mike is the general manager for a Chicago area company that manufactures wiring and electrical products for antique, classic and muscle cars, but is also the chronicler of all things Radio Shack. After saving stacks of old Radio Shack catalogs since he was a kid, Mike considered scanning them before they were too deteriorated. It was then that the brainstorm to create an archival website hit him, and radioshackcatalogs.com was born.
The site went live in 2008, and not to Mike's surprise, a community of fellow Radio Shack fans quickly flocked to the site. "Within about two weeks word of my website spread very fast... One day my site received so many hits... my hosting company told me [it] caused a spike to their servers that was 200 times their normal traffic."
Catalog Community Crashes Servers
Clearly, the response has been great from fellow Radio Shack customers. But what about the company? "When Radio Shack Corporation heard of my website they could have told me to take it down – and they would have been justified in doing so. Instead [they were] very supportive. They provided me with numerous archival photos, catalog scans, historical information, and other material. The folks at Radio Shack Corporation have been great."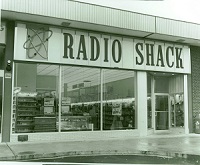 Mike says his fondness for the electronics chain goes back to his youth, when he would visit the local store and check out all the latest gadgets. Of course, he'd make sure to always get a free catalog and battery with every visit! With his interest in electronics, Radio Shack was the perfect store to satisfy Mike's curiosity. "Being very inquisitive, I would love to take electronic devices apart and learn how they were made. If I took apart a radio, for example, and didn't know what a part was, I got out my trusty RadioShack catalog and looked it up. There was a picture and description of the part… and many times there would even be an explanation of what the part was used for."
Mike says that, to this day, the Radio Shack "75-In-1" electronics kit he got as a Christmas gift when he was 13 is the best gift he's ever received. "I can't tell you the countless hours I've spent using that kit. It took my interest in electronics to a whole a new level."
More than just a Store
It's this affinity for the store that has earned Radio Shack legions of loyal customers over the years. "To me, and other electronic/techno geeks like me, Radio Shack had always been much more than just a store. It was a resource center... an "idea center"; a place that stimulated so many people in the field of general electronics, audio, radio, communications, and computers."
And Mike stresses that the catalogs were essential – more than just a marketing tool for sales – they were a real resource for the electronics do-it-yourselfer! The catalog "allowed us to take all that back home and use it like other people would use a dictionary or encyclopedia. I don't think Radio Shack Corporation ever realized the power of their catalog."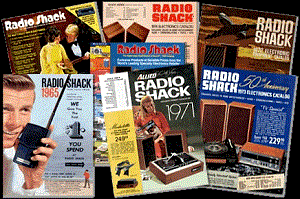 Always in search of more catalogs, Mike says the site will probably never be finished, especially since he's added more content over the years, including flyers, TV commercials, store photos and a fan forum. It's taken a lot of hours, and a little extra money at times – one particular catalog alone cost over $125 – but it's a labor of love that drives Mike to make the site better. As Mike says, it's his way to express his gratitude to Radio Shack for "All they have done to inspire generations of people."
Topics: Electronics
Subscribe

If you love broadcast audio, you'll love Telos Alliance's newsletter. Get it delivered to your inbox by subscribing below!