Radio Station Rises from the Rubble
By Tom Vernon on Jul 27, 2016 1:50:00 PM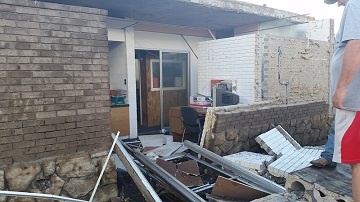 Natural disasters tend to bring out the best and worst in people. For KHKC 102.1FM, located in Atoka, Oklahoma, a tornado that hit on May 9th definitely brought out the best in a lot of people.
"The storm totally destroyed the studios and damaged our main tower, explains Bob Sullins, president of Keystone Broadcasting. "Station manager Ricky Chase and his daughter were in the studio when the tornado struck, and took shelter under a desk. Thankfully, they were not injured."
The first order of business was getting KHKC back on the air. An audio link was established from sister station KZRC in nearby Durant, and the station was broadcasting in three days.
New studios for KHKC were the next order. A decision was made to move to a new location, rather than rebuilding. While the search was on for a new site, replacement equipment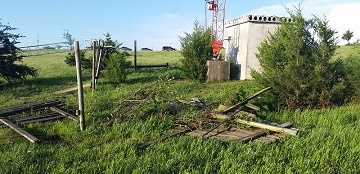 was ordered. "We had an Axia iQ console in Durant for about five years, and we liked its ease of use and flexibility, so we looked into getting another," adds Sullins.
He called Telos Director of Eastern US Sales Jim Armstrong, explained the situation, and asked for a quote. What happened next amazed Sullins. "A few hours later, I got an e-mail from Jim stating that Telos would donate an iQ AoIP mixing console and QOR.32 integrated console engine. It was phenomenal. I thought we might get a ten-percent discount, but never expected an outright gift. It really restored my faith in American business."
Not only did iQ get KHKC back on the air, it gets them ready for the future as well. iQ can operate as a standalone console, but can also connect to Axia networks as a station, or group of stations grows. Setup couldn't be simpler. Connect the iQ control surface to the QOR.32, add audio inputs using CAT-5, perform some fast Web-based configuration, and your iQ system is ready to broadcast.
KHKC 'Hot New Country', along with KZRC 'Mix 96.1' in Durant, KZIG 107.5 Wapanucka, and KICM 97.7 Ardmore are all owned by Keystone Broadcasting, and serve the south central section of Oklahoma and parts of northern Texas. The area is also known as 'Texoma'.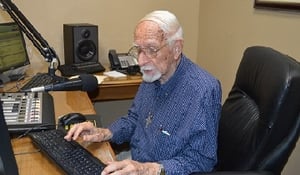 The folks at Keystone Broadcasting aren't strangers to Telos gear. All of the stations are heavily involved with talk and putting callers on the air at some time during the day, and there's a Telos ONE x Six talkshow system at each site, along with a few Telos ONE hybrids and an Axia xSwitch.
Things have begun to return to normal around KHKC. A new site for the studio has been located. 31-year station veteran 'Brother John' resumed the popular Tradio program. Sullins concludes, "We received many offers to help, but we were back on the air so quickly thanks to Telos, that we didn't need much help."
Topics: Axia Audio
Subscribe

If you love broadcast audio, you'll love Direct Current! Get it delivered to your inbox weekly!