RTL Nederland Tests Out Z/IPStream X/2 & 9X/2
By Fardau van Neerden on Jul 8, 2015 3:30:00 PM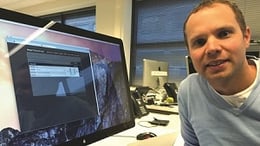 Online consumption of content, both audio and video, grows significantly each year. Online offerings for movies, TV and music are becoming more and more common. The industry is moving at a fast pace, challenging for engineers who come mainly from traditional radio and have little time to keep up.
Although online streaming of radio is something radio has offered for a long time, I've noticed that we haven't kept up with the latest technology and functionality often offered by online-based video/music platforms. Yet, people demand that we offer any content on any platform or device, without losing any of the functionality of traditional FM/HD Radio — and, of course, for free.
Read the rest here.
Topics: Streaming Audio
Subscribe

If you love broadcast audio, you'll love Direct Current! Get it delivered to your inbox weekly!