Sounding 9x Better at WBHM
Broadcasting from the campus of the University of Alabama - Birmingham, WBHM is north central Alabama's NPR news station. WBHM features a variety of local programming, as well as offerings from NPR. It is also where we find Systems Administrator/Chief Operator Darrell Pierson McCalla, who recently purchased an Omnia.9. After using it for two and a half months, he's enthusiastic about the improvements to the 90.3 Mhz FM signal.
Setting up Omnia.9 was a snap for McCalla. For talk shows, he uses a preset created by Omnia Marketing Manager Shane Toven, who worked for Wyoming Public Media at the time. McCalla made some minor tweaks so that it would sound great with WBHM's Harris transmitter. The station airs jazz and classical programs at night, and for those, he uses the 'Smooth AAA' preset. Omnia.9's built-in dayparting function is used to switch between the two.
As McCalla notes, Omnia.9 has some other features that made huge improvements in WBHM's coverage and sound quality. Multipath interference has always been a problem when listening to the station in downtown Birmingham. A few fixes had been tried in the past, but nothing seemed to help.
Then McCalla turned on Omnia.9's exclusive "Auto Pilot" feature, which suppresses the 19 kHz stereo pilot during mono material, giving stations an amazing 12dB improvement in signal-to-noise ratio. "In some parts of town, the signal was unlistenable because of multipath, but the Omnia.9 removed it all."
While WBHM maintains scrupulous quality control of its own audio, the material that comes off the satellite is not always so pristine. "We see level shifts of 12 to 18 dB in an instant, badly compressed audio, and dropouts from the DACs," explains McCalla.
For the wide range of audio levels that change in an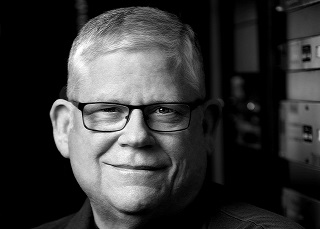 instant, Omnia.9 features an intelligent multi-stage wideband AGC with side-chain equalization for unobtrusive gain riding over a 36dB range. There's also a separate bass processor with transient enhancement that maintains a powerful bass punch, as well as two to seven bands of multiband AGC and limiting to allow for full control over spectral balance and consistency.
And for that squashed, over-processed audio, there's Omnia.9's legendary 'undo' technology, which corrects the over-processed source material which is so common in modern CD mastering, and network audio feeds. Undo literally removes the distortion (de-clipping) and restores dynamics (de-compression).
By repairing the damaged audio first, "Undo" gives Omnia.9 cleaner and more dynamic audio to work with, which can better stand up to the rigors of on-air processing. The result is a clean, dynamic, and listenable sound on the air. In fact, audio processed by Omnia.9 for FM often sounds far better than the original CD. "We tried listening tests with Undo switched out of the Omnia, and it sounded so bad we immediately switched it back in," adds McCalla.
WBHM's Omnia.9 is at the transmitter, so remote access is critical. Most modern audio processors provide internet access to the controls, but many have a delay, and the overall experience is less than gratifying. Omnia.9's client software delivers exactly the same experience whether you're standing in front of the processor or controlling it from your PC or tablet. As McCalla is sitting in his office at the university and telling us about his experience with the Omnia, he is also dialed in on his laptop. He adds that if you want to skip the interface and just get to the settings, they are available on port 7380 – all 6,000 of them!
WBHM has just one Omnia.9, but if you have several in your group, you can connect to any of them through a single connection window, and can run multiple remotes simultaneously.
Providing your network has sufficient bandwidth, you can even stream audio from various patch points within the processing chain back to the client computer. This allows you to hear what effect your adjustments have on your audio in the environment of your choice instead of a rack room or transmitter building.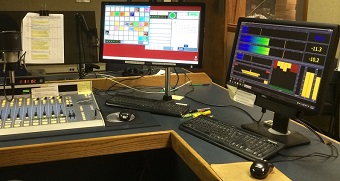 Currently, McCalla is only using his Omnia.9 to process the FM signal of WBHM, but that is about to change. "When we finish revamping our streaming system, the Omnia.9 will be used for the main stream." There are between 300 – 1,000 listeners to the stream every day. He adds that plans are also underway for adding an HD Radio service.
The basic Omnia.9 can easily be upgraded to the complete Omnia.9 multi-media toolkit, which includes separate processing cores for HD-1, HD-2, HD-3, DAB and DAB+ audio. There's also IP stream encoding with independent processing for each source. The Omnia supports encoding to MP3 (MPEG-1 Layer 3), MP2 (MPEG-1 Layer 2), AAC, HE-AAC (AAC+), Ogg Vorbis, WMA and WMA Pro. It can also handle encoding to HTTP push support for automation, such as dynamic RDS and streaming song titles, and schedule-based preset day-parting. Whatever WBHM has planned for the future, the Omnia.9 is ready.
Telos Alliance has led the audio industry's innovation in Broadcast Audio, Digital Mixing & Mastering, Audio Processors & Compression, Broadcast Mixing Consoles, Audio Interfaces, AoIP & VoIP for over three decades. The Telos Alliance family of products include Telos® Systems, Omnia® Audio, Axia® Audio, Linear Acoustic®, 25-Seven® Systems, Minnetonka™ Audio and Jünger Audio. Covering all ranges of Audio Applications for Radio & Television from Telos Infinity IP Intercom Systems, Jünger Audio AIXpressor Audio Processor, Omnia 11 Radio Processors, Axia Networked Quasar Broadcast Mixing Consoles and Linear Acoustic AMS Audio Quality Loudness Monitoring and 25-Seven TVC-15 Watermark Analyzer & Monitor. Telos Alliance offers audio solutions for any and every Radio, Television, Live Events, Podcast & Live Streaming Studio With Telos Alliance "Broadcast Without Limits."
Subscribe

If you love broadcast audio, you'll love Telos Alliance's newsletter. Get it delivered to your inbox by subscribing below!