Students Learn from Telos Alliance Thought Leaders in Radio Textbook | Telos Alliance
By The Telos Alliance Team on Jul 3, 2018 10:24:37 AM
Students Learn from Telos Alliance Thought Leaders in Radio Textbook
Ever wonder where radio broadcasters learn their trade? The Radio Station: Broadcasting, Streaming, and Podcasting textbook by Bruce Mims and John Allen Hendricks is a valuable resource for budding broadcasters, and we're proud to be a part of it. Our own Marty Sacks and Geoff Steadman offer their advice, along with many other industry experts.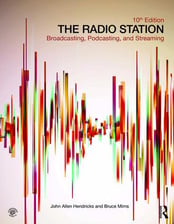 Marty contributed a section titled Considerations for Designing an IP-Audio Studio, a summary of key points to consider when making the move from an analog to Audio over IP facility, including details on the AES67 standard and AES67 compliance vs. compatibility.
Long a successful mass media textbook, Co-Authors Drs. Bruce Mims and John Allen Hendricks, professors of Mass Communications at Southeast Missouri State University and Stephen F. Austin State University, respectively, are committed to upholding and enlarging The Radio Station's role as a destination resource for readers to access the thoughts of radio's movers and shakers – those dedicated to advancing the art and science of this legacy medium as well as its online offspring.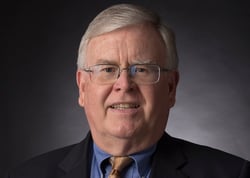 Dr. Mims (right) says one of the challenges of putting together the latest edition was in its examination and discussion of the digital revolution. "We needed to make certain that readers could understand how technology was driving change in every aspect of station operation. Thanks to Marty Sacks, readers now have a concise yet easily understandable explanation about the integration of IP Audio into the studio, from evolution to present day. His essay carefully describes how the Livewire+ protocol provides smooth, efficient delivery of audio while maximizing the interoperability capabilities of the AES67 standard."
The textbook also features an interview with Geoff Steadman, Telos Alliance Product / Project Manager, regarding the groundbreaking Voltair from 25-Seven and changes to PPM, Nielsen's ratings-gathering system. "Geoff patiently labored to refine a sea of information about audience measurement, past and present, and helped shape the presentation of this information in such a way that a typical college student could understand it," says Dr. Mims. Geoff adds, "It was a pleasure working with Bruce on the vital mission of educating future broadcasters."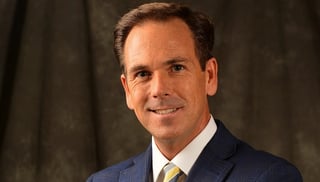 The Radio Station has been educating college students about broadcasting practices and principles since its inception more than 30 years ago, providing a variant of a student field trip to their hometown station: a trip down the hallway with visits to the control room and production studios, plus stops at the various departments—programming, management, engineering, sales, and so forth. In lieu of the physical station tour, the textbook opts for contributions from industry professionals in the form of interviews and essays.
To learn more about the textbook or to order, visit routledge.com, Amazon, or other book retailers.
Further Reading
Read Marty Sacks' full write-up on AoIP considerations (from Radio World) and an overview of Voltair from Geoff Steadman here, and learn about another vital broadcast text:
Considerations for Designing an AoIP Network
Audio Watermarking Technology Explained
Engineering for Non-Engineers with Skip Pizzi
Telos Alliance has led the audio industry's innovation in Broadcast Audio, Digital Mixing & Mastering, Audio Processors & Compression, Broadcast Mixing Consoles, Audio Interfaces, AoIP & VoIP for over three decades. The Telos Alliance family of products include Telos® Systems, Omnia® Audio, Axia® Audio, Linear Acoustic®, 25-Seven® Systems, Minnetonka™ Audio and Jünger Audio. Covering all ranges of Audio Applications for Radio & Television from Telos Infinity IP Intercom Systems, Jünger Audio AIXpressor Audio Processor, Omnia 11 Radio Processors, Axia Networked Quasar Broadcast Mixing Consoles and Linear Acoustic AMS Audio Quality Loudness Monitoring and 25-Seven TVC-15 Watermark Analyzer & Monitor. Telos Alliance offers audio solutions for any and every Radio, Television, Live Events, Podcast & Live Streaming Studio With Telos Alliance "Broadcast Without Limits."
Topics: Broadcasting, broadcast education
Subscribe

If you love broadcast audio, you'll love Telos Alliance's newsletter. Get it delivered to your inbox by subscribing below!