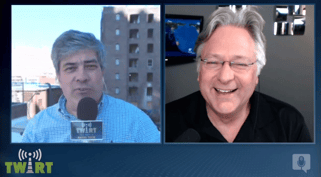 Stealthy antennas from those tricky mobile carriers... Can you count on mobile data bandwidth now - or in the future? Sun transit fade - on a terrestrial microwave path? A better Ethernet switch will solve that and more. And some TV stations are sharing the same frequency! Chris Tobin and Kirk Harnack talk radio engineering on TWiRT!
Hosts: Chris Tobin, IP-Solutionist and Kirk Harnack, The Telos Alliance, Delta Radio, & South Seas Broadcasting
Watch the Video!
Topics: Broadcasting
Subscribe

If you love broadcast audio, you'll love Direct Current! Get it delivered to your inbox weekly!