Ted Alexander: Radio Fan Engineers Amazing Broadcast Career
By Dave Sarkies on May 22, 2014 9:20:00 AM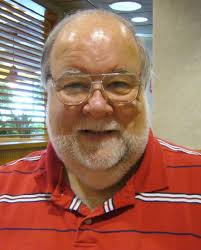 If it can be done in radio, Ted Alexander has probably done it. Broadcast Engineer, Disc Jockey, Talk Show Host, Traffic Reporter, Voiceover Artist… and now Support Specialist for The Telos Alliance. Ted's career in the industry spans more than five decades – impressive enough – but his interest in radio goes back as far as he can remember. "Before I could walk," Ted says, "lying on my back in bed… the buttons on my clothes looked like buttons on a radio, and I thought 'If I could somehow push a button and make radio come out…' To this day, I'm as fascinated with radio as I ever was."
As is often the case with those smitten with radio at an early age, Ted began to experiment with electronics, and at the age of 10 built a transmitter out of a table radio. That know-how has come in handy as an engineer, especially in the early days of FM – when transmitters required frequent adjustments – and for multiple studio builds, including for a 50,000 watt multi-tower AM station.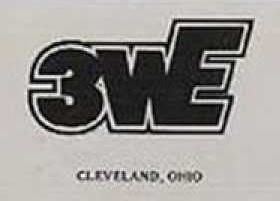 However there was one instance when Ted's engineering skills weren't enough. Upon receiving a call that a station couldn't sign on, Ted went to investigate. After checking the transmitter site, the problem was clear – it was a rare case of grand theft radio – the transmitter had been stolen! To be fair, we don't think any other engineers could have solved that one either!
Though he served as both Chief Engineer and On-Air Personality for much of his career, Ted is a Cleveland radio legend more for his on-air work than his engineering expertise. And he's left his mark at stations throughout the region. At one time or another, Ted has been involved with almost every major station in the Cleveland market – from powerhouse AM clear-channel 3WE (WWWE, now WTAM), to the Big Band Grandstand of WBBG, as well as stints at WRMR, WKNR, WGAR, WCLV and WDOK, and a few other stops across Northeast Ohio. At WDOK, Ted pulled a 15.7 share in the 12+ demographic of the midday audience and commanded the highest spot rate on the station.
And despite his current gig with The Telos Alliance, he's still going. These days you can hear Ted spinning the classics on Ted Alexander's 10,000 Oldies Show via Vinyl Radio.

Radio Daze & Purple Haze
Ted says some of his best broadcasting memories are from his days in Top 40 radio, during what some would call radio's heyday in the 1960s. "Top 40 Radio in the '60s and '70s was a ton of fun," says Ted. "I met lots and lots of great people." He even bumped into Jimi Hendrix one day… literally! "After I apologized, he said 'That's OK, man, that's OK.'"
The crazy promotions and record parties that were so prevalent during that time were necessary to get a leg up in the ratings in a competitive market. "Everybody was your competitor," says Ted. But that competition made the Cleveland radio market one of the most vibrant around, with personalities like Bill Randle, Phil McLean, Larry Morrow, and Johnny Holliday – and Ted – following in the footsteps of the legendary Alan Freed.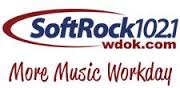 But while the promotions of the day attracted attention and the talent drew listeners, they also built a connection with the community – something he finds lacking these days. Establishing that connection with the community, and utilizing the full complement of services such as streaming audio, podcasting, and social media, is what's needed to bring radio back to the fore, according to Ted. "The personalities need to take the time to talk with their audience. Radio has got to bring back talent, and there is talent in every market to do that."
Thank You for Your Support
So after all these years in broadcasting, what brought Ted to The Telos Alliance? Perhaps it was fate. After a stint at a small area station, Ted contacted Telos to see if anything was available. "Frank Foti used to listen to me, and I took over as Chief Engineer and a midday air personality at WNCX when Steve Church left. Of all the people they presented, Frank and Steve said 'Let's bring him on.' I dealt with audio my whole life, so it was a good fit."
Ted is now a Legacy Specialist dealing with ISDN services and phone issues for Telos Alliance Support, having been with us for nearly a decade. Just as in his radio days, where building a connection with his audience was so important, now Ted builds a connection with customers calling for help, and provides sage advice as only someone with 50-plus years of broadcast industry experience can.
It's been quite a career for Ted, and the Telos family is glad he chose to bring us along for the ride.
Topics: Radio, Radio History
Subscribe

If you love broadcast audio, you'll love Telos Alliance's newsletter. Get it delivered to your inbox by subscribing below!