Adventures in Big Sky Country
By Dave Sarkies on Feb 10, 2016 1:00:00 AM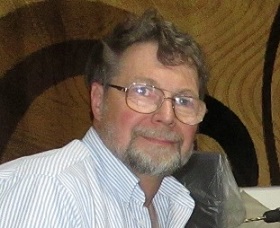 Ron Huckeby is a Contract Engineer for Your Network of Praise, a Christian radio network of roughly 50 stations and translators across Big Sky Country, operating in four states and two Canadian provinces. Along with YNOP, Ron, who is based out of Butte, Montana, also serves as engineer for several other broadcast operations, both commercial and non-commercial, across the Treasure State and beyond.
As broadcast engineer for so many facilities, Ron has used a wide range of Telos Alliance gear – from Omnia to Telos to Axia – and he loves all of it. But he has significant experience with the Telos Hx1.
One recent Hx1 install was an upgrade from a somewhat crude telephone hybrid setup that provided a marked improvement in telephone audio quality. "We replaced an older PBX phone system with a newer analog system and the Hx1s," Ron explains, "and the audio quality difference was pretty amazing. The digital signal processing in the Hx1 made a lot of difference."
The result was a lot of please people at the staff of KDBM & KBEV in Dillon, Montana. "We put the Hx1s in and they said 'Boy it just sounds so much better.' The reports they record over the phone line – the audio quality was noticeably better."
Ron points out that a major benefit of Telos hybrids is affordability, which is important in Montana. It isn't like it is in the big markets, where budgets are more ample, but smaller market stations can usually find a Telos hybrid at the right price point. "The price point for the Hx1 is just outstanding."
The cost is especially reasonable when you consider the durability of Telos gear. Case in point, Ron recently started engineering for Northern Broadcasting Network in Montana, an agriculture and news network with some older Telos models. "They're running Telos gear that was installed close to 20 years ago and they're still performing admirably."
It's not just the hybrids Ron loves; it's the codecs too. Your Network of Praise runs a missionary station in the African nation of Tanzania. New Life Radio Tanzania has been using Z/IP ONEs for their STL since sign-on.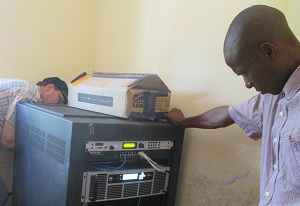 At many stations in the Rocky Mountain region, the move to AoIP hasn't taken place and facilities are still running copper wire. But when he's had the chance to work with it, Axia gear has scored high marks with Ron too. He recently added some Axia nodes and a mix engine to an almost all-digital facility in Missoula using non-AoIP consoles. Following the switch he received comments from the air staff that the audio quality was noticeably improved.
As you might imagine, working in Montana can sometimes be an adventure. Ron has been a broadcast engineer here for over 20 years, and regularly travels between 30 and 40 thousand miles a year. And some of those miles aren't over the road. "We ride snowmobiles to transmitter sites… It gets a little interesting," Ron observes.
The radio industry can be very challenging in general in these rural – and sometimes remote – areas. With stations operating with limited budgets, Ron says a number of stations were still using very old equipment up until not very long ago. But with upgrades to more modern gear at several locations in recent years, the maintenance and emergency calls have dropped dramatically from what they were when he first started out.
While Telos Alliance gear can't take all the credit for that, it's certainly played a part. Ron's examples of success with Telos brands go on and on. "I've had very few problems as far as degrading and quality as it's aged. We're still running 10-year-old Omnia.6's in Missoula and I'm not getting any complaints from the programmers. We built the HD stations ten years ago in Missoula, where we've used Telos phone hybrids for a long time. I've been really happy with all the gear."
Working in Montana may be an adventure, but fortunately for Ron, working with Telos Alliance gear rarely is.
Topics: The Telos Alliance
Subscribe

If you love broadcast audio, you'll love Direct Current! Get it delivered to your inbox weekly!