Telos Alliance Thought Leadership on Display at NAB 2017
By Dave Sarkies on Mar 29, 2017 11:55:00 AM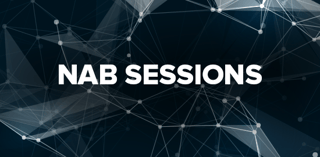 For more than three decades, the Telos Alliance has led the way for the broadcast industry with an array of groundbreaking products. As an example of how this leadership continues today, Telos Alliance personnel will lead five important sessions on broadcast technology at NAB 2017 next month in Las Vegas.
We're proud of this leadership, and especially in the realm of Audio over IP and implementation of the AES67 audio interoperability standard, two areas where the Telos Alliance has helped spearhead innovation. Marty Sacks, VP of Sales, Support & Marketing for the Telos Alliance, emphasizes the importance of these initiatives. "No matter where you look on the NAB show floor, you'll doubtless see the buzzwords AES67 and AoIP. Despite manufacturers wanting to capitalize on this growing trend, there is still a lot of mystery and misconception about AES67 and AoIP in both the Radio and TV industries. One of our top priorities is clearing up that confusion and helping to educate the industry."
Here's a preview of Telos Alliance presentations: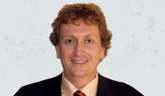 Loudness Compliance in an AES67 Equipped Facility
Sat. April 22 | 11:00 AM - 12:30 PM | N258
The first of these important AoIP- and AES67-related sessions will be given on the television side from Markus Hintz, VP of Global Sales and Business Development for the Telos Alliance TV Solutions Group. As video production migrates from SDI embedded audio to IP-based standards such as AES67, Markus discusses the many challenges television broadcasters face in maintaining consistent loudness compliance, and with the transition between SDI and AES67 infrastructure.
---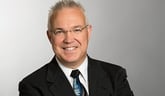 Faster, Cheaper, & Better: The Rapid Adoption of AES67 & AoIP Lets You Have All Three
Sun. April 23 | 3:30 PM - 4:00 PM | N256
Next up, Telos Alliance Chief Technical Officer Greg Shay continues the discussion on the television industry's transition to AoIP, and guides the audience through it. As more AoIP and AES67-compliant gear hits the market and the industry grows more accustomed to its implementation, Greg details the benefits those making the move are likely to reap: faster, more efficient workflows, and the ability to do more with less.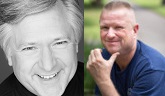 ---
Virtual Talkshow Production: Now Here Can Be Anywhere
Tue. April 25 | 3:00 PM - 3:30 PM | N260
While contributions from talent in the field is nothing new to broadcast, today applications of IP protocols make talent portability even more practical. Via fast internet, cloud services, and other technologies, secure connections among talent, producers, and callers are more possible than ever. In this informative presentation, Telos Alliance Director of Multimedia Marketing Kirk Harnack and Project Manager Joe Talbot team up to demonstrate some clever implementations, and preview techniques for efficient and effective talkshow workflows.
---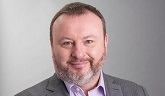 Updating Television Broadcast Telephony and Communication Using SIP, VoIP and AoIP
Wed. April 26 | 3:30 PM - 4:00 PM | N258
TV broadcast facilities are sometimes reluctant to embrace change. But why, when phone systems are IP and audio systems are based on AoIP? Martin Dyster, Vice President of Business Development for the Telos Alliance TV Solutions Group, explains how the integration of a digital telephone service via SIP and cutting-edge network audio technology have provided interfacing of broadcast audio and voice circuits between local and remote field operations across a distributed network architecture.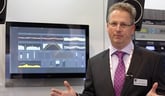 ---
Transdimensional Stereo Embedding Within the FM Baseband Container: Approaching the TARDIS Effect for FM Audio
Sun. April 23 | 3:00 PM - 3:30 PM | N256
AoIP and AES67 aren't our only areas of expertise! Early in the week, Senior DSP Engineer Hans Van Zutphen chats about new thinking on generating an FM multiplex signal, which allows for better utilization of a broadcaster's FM transmission spectrum. This results in more loudness, without additional processing. The technique offers a unique benefit that quality-minded broadcasters have sought for decades - a bigger audio impression without added distortion, and a stronger signal. Hans explains how it's all possible.
---
Going to the show? Check out these key presentations at NAB 2017, and visit us in booths #N7724 (Radio) and #SU2321 (TV Solutions Group) to experience all the latest Telos Alliance solutions.
Further Reading
For more on our presence at NAB 2017, check out our NAB Radio Page.
Telos Alliance has led the audio industry's innovation in Broadcast Audio, Digital Mixing & Mastering, Audio Processors & Compression, Broadcast Mixing Consoles, Audio Interfaces, AoIP & VoIP for over three decades. The Telos Alliance family of products include Telos® Systems, Omnia® Audio, Axia® Audio, Linear Acoustic®, 25-Seven® Systems, Minnetonka™ Audio and Jünger Audio. Covering all ranges of Audio Applications for Radio & Television from Telos Infinity IP Intercom Systems, Jünger Audio AIXpressor Audio Processor, Omnia 11 Radio Processors, Axia Networked Quasar Broadcast Mixing Consoles and Linear Acoustic AMS Audio Quality Loudness Monitoring and 25-Seven TVC-15 Watermark Analyzer & Monitor. Telos Alliance offers audio solutions for any and every Radio, Television, Live Events, Podcast & Live Streaming Studio With Telos Alliance "Broadcast Without Limits."
Topics: Audio Processing, AES67, aoip
Subscribe

If you love broadcast audio, you'll love Telos Alliance's newsletter. Get it delivered to your inbox by subscribing below!