Telos Systems' Z/IP ONE 'Push Mode:' How to make a Push
By Clark Novak on Dec 3, 2012 2:48:00 PM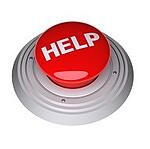 Gabriel Alonso of Lexon SA in Madrid, Spain, writes to ask: "We have a customer who wants to send a stream to up to 6 different locations, and we know there is a mode called 'push' in the Telos Systems Z/IP ONE codecs to do that. Can you explain how?"
Our Matt Rockwell responds: "The connect string would be 'RTP:x.x.x.x:port'. Simply enter the Z/IP ONE's 'Connect' menu and enter the RTP streams there; keep entering in additional RTP streams in the connect menu and the Z/IP ONE will 'stack connect' to the entered units. Keep in mind that, when doing this, you will need to disconnect all

streams at the same time when the 'push' is done."
Topics: Streaming Audio Processing Encoders, Telos Systems, Radio Technology
Subscribe

If you love broadcast audio, you'll love Direct Current! Get it delivered to your inbox weekly!