Things are Looking Up to the Max at IMS Productions
By Tom Vernon on Oct 29, 2015 2:15:00 PM

Today, they're shooting at the Barrett-Jackson Auto auction in Reno, NV. On other remotes they are filming Lakers games or global rally cross racing. IMS Productions has a busy schedule. Located across the street from the iconic Indianapolis Motor Speedway, the company does studio work, field production, post production and Indy car footage. Even though they are affiliated with the Speedway, they cover a variety of events.
IMS is comprised of two distinct divisions: the Productions Group, who work closely with clients to bring multimedia visions of all sorts to life, and the Mobile Unit Group who supply remote broadcast solutions to network television and other clients.
A lot of footage is recorded with 5.1 surround, and that's where the Linear Acoustic UPMAX v4 comes in to the picture. One application for UPMAX is the Indy Car Show, which IMS Productions shoots under contract for NBC. "All our content is shot in 5.1," explains Paul Nijak, DOE for IMS Productions. "But NBC sends us some segments to be used in the program that are in 3.0. The UPMAX upmixes these to 5.1for seamless surround sound content."
Simplicity is the thing Nijak likes the most about the UPMAX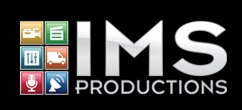 . "It's really self-explanatory." This compact, lightweight, and rugged unit produces stunning 5.1 channel audio from two-channel sources and is perfectly suited for OB trucks and post-production facilities such as IMS Productions. Offering AES and auto-sensing HD/SD-SDI I/O, the UPMAX v4 combines the renowned UPMAX® upmixing/downmixing algorithm with AutoMAX-II™ auto-detection for seamless transitions between stereo and native surround input sources, producing an upmix that is completely downmix compatible.
UPMAX v4 offers a great deal of flexibility in the type of surroundfield that can be created. It can be infinitely adjusted, allowing programming ranging from simple stereo audio to an LtRt downmix to be appropriately reproduced through a 5.1-channel playback system. Optional bass enhancement for the LFE channel allows a subwoofer channel to be created without compromising the downmix.
Topics: Linear Acoustic
Subscribe

If you love broadcast audio, you'll love Direct Current! Get it delivered to your inbox weekly!