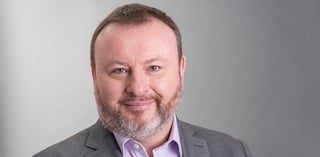 The global television broadcast community is poised at the brink of the next great revolution in technological advancement – audio and video over IP. The great leaps that we've witnessed over the last 50 years, from black and white to color, mono to stereo, analogue to digital, 4:3 to 16:9, SD to HD and from stereo to 5.1, have benefitted the viewer at home each step of the way, and has been embraced with the purchase of the latest TV or Home Cinema system. However, in the backrooms of TV stations, broadcast engineers around the world have toiled over system designs, white papers and equipment catalogues while manufacturers have raced to bring out the next best widget designed to do the job.
Read More
Topics: AES67, Audio over IP, AoIP for Television
Subscribe

If you love broadcast audio, you'll love Telos Alliance's newsletter. Get it delivered to your inbox by subscribing below!