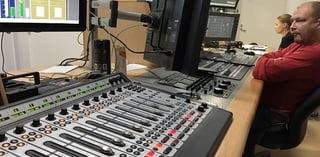 The Moscow headquarters of Russian media conglomerate Russian Media Group include five radio stations and two television stations. Starting a decade ago, the radio stations began rebuilding their facilities using an Axia Livewire AoIP infrastructure. Axia AoIP consoles, Telos phone systems and digital hybrids, and Axia xNodes were used both as the system core and also to extend the Livewire infrastructure to AES digital audio, and analog audio. Livewire's ability to handle general purpose interface (GPI) information together with the physical GPIs provided on Axia xNodes and Axia consoles extended the core infrastructure to include GPI on equipment that did not support Livewire+ AES67 AoIP natively. The AoIP infrastructure was soon used throughout all of the radio studios including ISDN interfaces for outside broadcast.
Read More
Topics: Audio over IP, AoIP for Television, AoIP networking
Subscribe

If you love broadcast audio, you'll love Telos Alliance's newsletter. Get it delivered to your inbox by subscribing below!