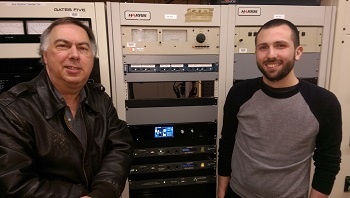 We go to the far reaches of the globe to bring you stories about happy users of Telos Alliance equipment, along with the innovative ways they put it to use. But sometimes, a great story is right in our own back yard. This time, we'll take a short drive from our Cleveland headquarters and travel to legacy station WHK 1420 AM The Answer. It's now part of the Salem Media Group. The Cleveland cluster also includes WHKW 1220 The Word, WHKZ 1440 The Word, and WFHM 95.5 FM The Fish. When we get there, we'll meet up with Chief Engineer Brett Patram. He'll tell us about his experiences with Telos, and how the stations came to be a test site for Omnia processors, most recently the Omnia.7AM.
Read More
Topics: Omnia Audio, Audio Processing, Omnia.7AM, audio processor
Subscribe

If you love broadcast audio, you'll love Telos Alliance's newsletter. Get it delivered to your inbox by subscribing below!