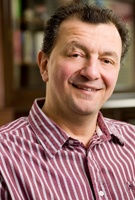 Recently, I had the pleasure to have lunch with a good friend, Gary Katz. If that name sounds familiar - it should - Gary produced just about all of the albums for a little ol' musical group you may know… Steely Dan! We were comparing notes about audio in the broadcast field, as well as life in the world of recording and music producing. He expressed how it has always been critical and vital for recording engineers, producers, and even the musicians to 'hear' the latest and greatest in technology. This is a practice that is still very common today.
Read More
Topics: Omnia Audio, Audio Processing, Broadcast Audio Fanatics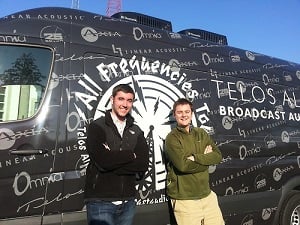 Embarking on the Telos Alliance All Frequencies Tour last year, Broadcast Audio Fanatics Andrew Clark and Jared Given weren't sure what they would find as they crisscrossed the United States from station to station (radio station to TV station, that is). They soon found out. And what they found out is that the broadcast industry is one built on great people with a passion for what they do, and a real kinship with others in the field.
Being new to the industry, meeting so many folks in broadcast caused perceptions of the industry to evolve quickly. Andrew says his perceptions of Radio and TV were somewhat superficial prior to the tour, but that changed. "I'd listen to radio daily, watch TV at night, but you don't think about how much goes into it. Seeing what goes into bringing that content to you was interesting." Jared concurred, noting "You see what it takes to bring that programming to the listeners and viewers. You really get a new respect for what goes into delivering that."
Read More
Topics: Radio, Television, Broadcast Audio Fanatics
Subscribe

If you love broadcast audio, you'll love Telos Alliance's newsletter. Get it delivered to your inbox by subscribing below!