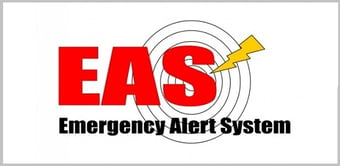 For many years, broadcast stations have been required by law to incorporate emergency alerting into their air chains—usually directly in line with the program path as the last stage prior to the transmitter. As station groups have consolidated and air chains have become more complex, however, managing this insertion gets a bit trickier. What used to be a 1:1 correspondence between studios, transmitters, and everything in between is often now a matrix of possibilities including multiple studios or automation outputs, along with main and backup program paths and transmitters.
Read More
Topics: Axia Audio, Axia Pathfinder, EAS
Subscribe

If you love broadcast audio, you'll love Telos Alliance's newsletter. Get it delivered to your inbox by subscribing below!