Following our blog post about the gradual phasing out of ISDN in favor of IP Audio transmission for remote broadcasts, we received a variety of comments and questions regarding the pros and cons of this transition. We'd like to answer those questions – not just because we create IP Audio technologies, but so you can better determine if and when IP Audio might be right for you.
With that in mind, our Cam Eicher answers some great questions posed following last week's blog post.
Read More
Topics: IP Audio Codecs & Transceivers, IP Audio Network Routing & Control, ISDN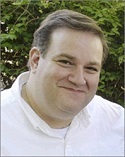 Voice Actor Barry Zate writes: "I am a user of the Telos Xstream. I love it. But [my ISP] is working hard at ditching ISDN [and] I am paying $360 a month. I am wondering if Telos has talked with [ISPs] about ISDN… I am wondering if they could offer ISDN to save the service.
Are you working on promoting the Z/IP product? It sounds like a solid alternative. ISDN is just dying here. HELP!"
Read More
Topics: IP Audio Codecs & Transceivers, Audio Engineering, ISDN
Subscribe

If you love broadcast audio, you'll love Telos Alliance's newsletter. Get it delivered to your inbox by subscribing below!