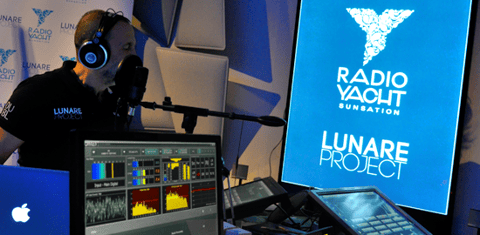 Lunare Project is a collective group of DJs who produce music for a variety of special events. And in the luxurious world of yachting, it's one special event after another. Enter Lunare Project's Radio Yacht, an online radio station built around the yachting lifestyle in southern Italy and other exotic locales. Based in the premier international yachting community of Naples, Radio Yacht targets the yachting crowd with an emphasis on the yachter's lifestyle. It has provided music for trendy upscale events, including an Andy Warhol art exhibit in Naples, the UIM Awards for Powerboating in Monaco, the Winter Music Conference in Miami, sunset at Café del Mar - Ibiza, and Capri Palace Hotel & Spa on the Isle of Capri. In fact, it's more than just an online radio station. It's a way of life. It's music and conversation that reflects the lifestyle of a demanding audience accustomed to the very best in life.
Read More
Topics: Omnia Audio, Audio Processing, Omnia.9
Subscribe

If you love broadcast audio, you'll love Telos Alliance's newsletter. Get it delivered to your inbox by subscribing below!