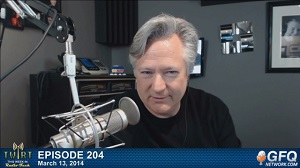 Kirk has a transmitter problem related to operation during antenna icing conditions. Between Chris Tobin's help and ideas from the TWiRT chat room, I think we've got a solution! Plus, Chris Tobin explains how transmitter muting and safety lockouts are USED in multi-transmitter master antenna sites.
Read More
Topics: Radio Transmitters
Subscribe

If you love broadcast audio, you'll love Direct Current! Get it delivered to your inbox weekly!