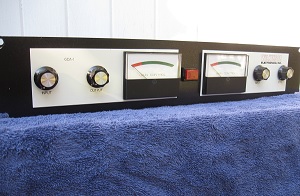 The 1970s was the decade when peak limiters and AGC amps were transformed from equipment that kept a station's modulation within FCC limits into creative tools to tailor a unique on-air sound. With the right audio processor and careful tweaking, you could also beat out the competition in loudness wars – or not. CBS Labs Audimax/Volumax combinations, Gates Solid Statesman limiters and later, Optimod 8000s were common. However, the equipment market was flooded with various AGCs, compressors, squashers, clippers and limiters that promised to make your signal stand out. Some delivered on their claims, others, not so much. Lurking in the deep recesses of the attic is a Wilkinson GCA-1 AGC amplifier. Time to dust it off and take a look.
Read More
Topics: Vintage Technology
Subscribe

If you love broadcast audio, you'll love Telos Alliance's newsletter. Get it delivered to your inbox by subscribing below!