TOTAL Support - 24/7 and Beyond
By Dave Sarkies on Jul 16, 2014 12:51:00 PM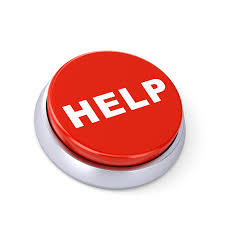 Good help is hard to find. Unfortunately, this familiar adage seems to ring true even more today than it used to. As companies look to cut costs, it seems once you make a purchase and step outside the store or have your item delivered, you're on your own. There's no guarantee you'll receive quality service and support. Even with a big ticket item, support can come at a premium.
At The Telos Alliance, we realize how important follow-up support is… and how reliable you need your broadcast gear to be to keep your facility humming. That's why when you purchase gear from Telos Systems, Omnia Audio, Linear Acoustic, 25-Seven Systems, or Axia Audio, we're here for you.
We're Not Only Here for You – We're There for You
Reinforcing this commitment to support is our regular presence at broadcast industry training events, providing the latest information relating to our gear and guidance on technical specs and operation. This depth of involvement and interaction with the broadcast community not only demonstrates the depth of our knowledge, but displays our genuine interest in helping our broa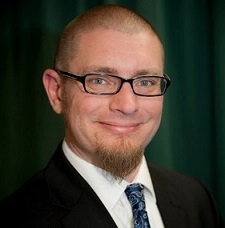 dcast brethren succeed.
An example of this is Axia Support Engineer Jeff McGinley's presence at the SAIT / WABE Broadcast Technical Training Seminar in Calgary, Alberta, Canada in June. Jeff was on hand to give Axia-related presentations and offer technical advice, and to meet a large segment of our Canadian customer base. Jeff says it's important to provide ongoing education at events such as these to really get to know the broadcasters in the field and the issues they deal with on a day-to-day basis.
Additionally, the opportunity to learn the latest broadcast tech from the people who developed it is vital. "We have a deeper understanding of how everything works… it's a different type of understanding since we know how it all interconnects," says Jeff.
This type of in-the-field interaction is essential to Telos Alliance support. And it's clear it builds loyalty. For Jeff, the proof was in the pudding; at the start of his presentation he asked how many in the audience had Axia gear, and everyone raised a hand. "I was floored," Jeff noted.

Meeting a support technician who understands the issues you face at your facility is clearly a plus for end users, and the feedback is always positive. According to Bill Stovold of Canada's Bell Media, "It really helps because it puts a face on that guy on the line that you're talking to."
Tyler Everitt of Pippin Technical says sending support techs out into the field helps achieve a little bit of a warm and fuzzy feeling too. "One of the things end users really appreciate is to see that type of involvement, and to get information straight from the manufacturer. They get the sense they're valued customers."

Jeff explains that while having a firm grasp on how the gear works is certainly important, there's more to it than that. "It goes further than just knowing our products – it's understanding how a radio station works… It's having that ability to make sure it all works and understanding what's needed to ensure our customers are happy."
After all, if our customers are happy, we're happy. And we've always been happy to provide excellent customer service and support to our fellow broadcasters.
Radio & TV never sleep. Neither do we.

That's not just a slogan we like to use… it's a symbol of our commitment to broadcasters the world over. We want you to know that your problem is our problem, and our mission is to help you resolve your broadcast issue as quickly as possible.
As leadership expert John C. Maxwell said, "People don't care how much you know until they know how much you care." We couldn't have said it better ourselves. And that's why we're available 24/7 – and 365! Not only here for you – but there as well.
If you have a question or technical issue with your broadcast gear from the brands of The Telos Alliance, rest assured we're always at the ready, available to help for the life of your product. It doesn't matter what time of day. Just call +1-216-622-0247, or contact our support team by submitting an email here.
Topics: Telos Alliance 24/7 Support
Subscribe

If you love broadcast audio, you'll love Telos Alliance's newsletter. Get it delivered to your inbox by subscribing below!