The Giz Wiz, Dick DeBartolo, joins us for TWiRT, on location in New York City! We check out some audio gadgets, talk about the AES and NAB conventions, and play a few rounds of Match Game. Andrew Zarian joins us, too!
Guests:
Dick Debartolo - Dick DeBartolo, MAD's Maddest Writer, and co-host of The Giz Wiz at GizWiz.biz
Andrew Zarian - Founder of the GFQ Network
Show links:
GizWiz
The 145th AES Convention
NAB New York
Special thanks to The Telos Alliance for providing a unique and convenient way to mix our show, on location. Our headset mics are connected to a Telos Alliance xNode running 2.x firmware. This affords a routing/mixing matrix internally which can be controlled externally. The mix points are controlled using IP-Tablet software, running on the same Microsoft Surface 4 laptop that we're using for our connection to the GFQ Network. Our broadcast headset mics connect directly to this Mic xNode, and our headset earphones are fed by a small headphone amp which receives its feed as a mixed headphone output from the xNode. We have easy control of the mic levels and the headphone levels, including a live return feed from our producer, SunKast, at the GFQ Network.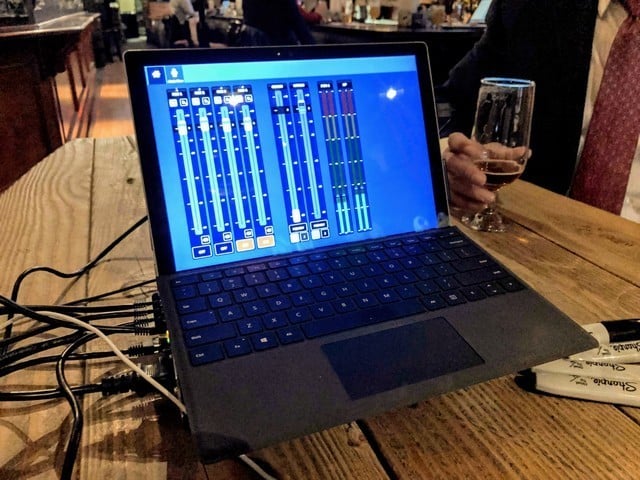 Hosts:
Chris Tobin, IP-Solutionist
Kirk Harnack, The Telos Alliance, Delta Radio, & South Seas Broadcasting

Follow TWiRT on Twitter and on Facebook
Topics: Broadcast Engineering, audio
Subscribe

If you love broadcast audio, you'll love Direct Current! Get it delivered to your inbox weekly!