Valley People Audio Processing
By Tom Vernon on Jun 24, 2015 3:30:00 PM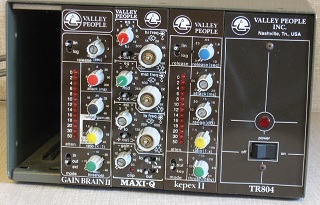 A recent installment of Found in the Attic examined the Allison Laboratories 650 noise generator. In the company history, we mentioned that Allison Laboratories was not to be confused with Allison Research. That comment fired up your author's memory cells, and led to a search deep under the rafters, flashlight in hand, for this month's find. Our next subject is a holy trinity of 1970s audio processing: the Allison Research MAXI Q parametric equalizer, Gain Brain II Limiter / Compressor / Ducker and KEPEX II Keyable Program Expander.
This trio of plug-in chassis are housed in the pictured 800-series enclosure, which has slots for four processors along with a bi-polar 15-volt power supply. Connections are made to terminal boards on the back of the unit. Yes, the pictured devices say Valley People, but all had their origins as Allison Research equipment. More on that later.
MAXI Q is a 3-band parametric equalizer. All of the bands are variable over a 7-octave range. Each band can be selected to peaking or shelving curves, or bypassed altogether. Each band also has a Q (bandwidth) control that works in either the peaking or shelving mode. An overload LED monitors 13 points in the signal path and warns of clipping due to excessive EQ or overdrive.
The MAXI Q's circuit is unique in that it uses a series arrangement for the equalizer filter networks, rather than the more conventional parallel structure. The circuitry is a bit more complicated, but the end result is a parametric equalizer with no section-to-section interaction, no weird phase response and increased range and amount of EQ available.
Gain Brain II is a limiter/compressor/ducker. In an equipment market already flooded with compressor/limiters, Gain Brain II was unique at the time, largely due to the detector circuit that was used. While most limiter circuits used some form of peak or RMS detection, Gain Brain employed 'linear integration'. Conventional detectors respond to voltage or power levels. The problem is, this type of processing sounds unnatural to the human ear, and can also discriminate against lower frequency audio.
On the other hand, Gain Brain's control is variable, depending on the complexit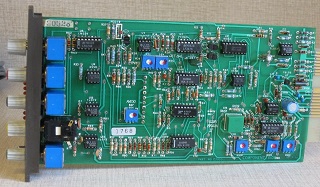 y of the waveform. The circuit is designed so that more complex waveforms leave the Gain Brain at a slightly higher absolute level than simpler waveforms. The end result was a sound that seemed more natural, and less processed. Despite these changes, the Gain Brain was known to maintain tighter output levels than devices with conventional detector circuits. The problems with low-end sound common to peak or RMS detectors were eliminated with a proprietary circuit called 'peak reversion correction circuitry'. A switch-selectable 'Logarithmic' release shape function reduces excessive pumping and low-frequency distortion.
KEPEX II is a keyable program expander with several applications. It can be used for noise control or noise gating, able to remove air conditioner noise, room sound such as reverberation or ambience, street noise, or whatever unwanted sounds enter the studio.
It is also useful for special effects, being able to simulate stereo from mono recordings and increase dynamic range via active expansion. Many special effects are possible when KEPEX is operated in the key mode. Here, the audio output gain is controlled by the key input. In recording studios, for example, a percussion track may be laid down solely for the purpose of providing a modulating rhythm for another instrument or a vocal background track. The possibilities are limited only by your imagination.
There are also more practical applications for the keying function. Noise gating and other dynamics modifications may be enhanced by passing the audio input signal through an equalizer feeding the key input, while connecting the same signal, unequalized, to the audio input. By doing this, the signal itself remains unequalized, but the expansion characteristics are affected by applied equalization.
Each one of these boxes was cool unto itself, but what was really exciting were the ways they could be combined. A typical installation put the MAXI Q equalizer first, so it could pre-condition the audio for maximum selectivity on the KEPEX expander/gate. Finally, the Gain Brain is placed at the end of the chain for best leveling effect at the output.
For a smooth-acting leveler, the KEPEX and Gain Brain are adjusted for complementary functions. In other words, as the Gain Brain recovers (increasing its gain to noise), the KEPEX releases, reducing its gain to noise. Done this way, the ambient noise is reduced, rather than increased as in a conventional limiter. Another benefit is a reduction in the audible pumping and breathing.
Valley People's primary market was the recording industry. Not surprisingly, as the equipment achieved cult status, it began to appear in other applications such as sound reinforcement and broadcast audio. The 400-series mic preamps were a common replacement for the original equipment in radio consoles. A few major market stations used some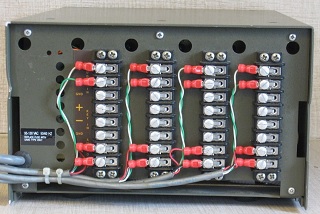 combination of VP gear in their processing chain to achieve a unique and competitive sound. Often these devices were hidden behind a blank rack panel to preserve secrecy.
Allison Research, and later Valley People, are also remembered for their unconventional print ads, which ran regularly in dB Magazine during the 1970s. The ads took the form of hand-drawn cartoons. They featured individual modules as characters with arms and legs, having conversations with each other about the great things they could do with an audio signal. The ads always included the portrait of Allison.
The history of this equipment is as much about the people as it is the technology. The company was founded by entrepreneur and electronics geek Paul Buff, as Allison Research. Buff had already made a name for himself through his involvement with Frank Zappa's PAL Recording Studios, later renamed Studio Z. Buff designed and built the 12-track recording console to his own specifications. This console was the secret to the unique sound Zappa was able to achieve on his early albums. It wasn't long before other recording artists noticed the sound, and were booking time at PAL.
Buff eventually left PAL and started his own pro audio company, Allison Research. The company was named for his wife at the time, and the early gear and literature featured her portrait. One of the first commercial products developed by Buff was a discrete mic preamp called the Transamp. It was made available as an OEM product to other manufacturers, and soon companies such as MCI were using the Transamp in their recording consoles.
Buff soon moved to Nashville, and became involved with a smaller company called Valley Audio. Their client list included the Beach Boys and the Beatles. The chemistry seemed to be right, so Allison Research merged with Valley Audio, and in 1981, Valley People was born. Buff set about updating the circuit designs he had used in Zappa's studios. This work led to the TA-101 VCA, a patented circuit that gave Valley People gear the unique sound it became famous for.
Some of the first products were the Gain Brain and Kepex, which ran on FET-based gain controls and discrete amps. After developing the 800-series rack format, these products were updated and repackaged to fit in the new card slots. The resulting Gain Brain II and Kepex II circuits had op amps along with Buff's patented TA-101 VCA. At the same time, the MAXI Q parametric EQ was developed. Buff's last design was the Dyna-mite, a versatile compressor/expander that featured a limit mode, an expander mode, a gate mode, and a de-esser mode, as well as two sidechain modes that let you duck or follow a track.
The combination of these devices in the 800 rack format put Valley People on the map. Soon, recording studios everywhere were clamoring for this processing package. The future looked bright.
As Valley People grew, Buff hired product designer Michael 'Doc' Morgan in late 1980. He continued to develop the product line using the patented VCA and other innovative circuits, which were incorporated into the new 400-series and the remaining 800-series products. Morgan expanded the Valley product line with the Leveler, DSP, Commander, QLZ, and QHZ, and the two-position 800 1RU 800 rack. He also developed the 400, 415, 430, 440, Gatex, and the MicroFX (micro-effects) series.
Buff wanted to expand the business, and took on a business partner. The company name was changed to Valley International. It was the beginning of the end. Through a series of bad moves, the company went from very profitable to bankruptcy within a few years. Buff left the company in 1984.
The assets of Valley International were bought by Galaxy Audio, but that company's emphasis was not on pro audio. Valley existed on paper, but there were no new products. Not much happened until 2006, when Valley was purchased from Galaxy by Alan Hyatt, President of PMI Audio.
Hyatt wanted to restore Valley People to its former glory. The success of that project depended largely on bringing back the unique sound of the products. That,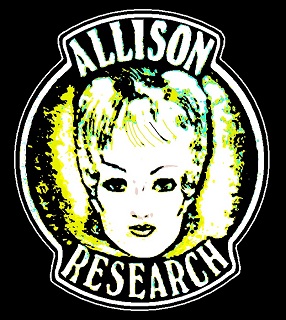 in turn, hinged on being able to remanufacture the patented TA-101A VCA. It would be a challenging project, but Hyatt felt that it was possible.
"Fortunately, we had all the plans for the original assembly jig, and were able to build a new one," explains Hyatt. "We also had all of the original potting bays, so we are able to reproduce the TA 101A in its absolute original state." Even with all the original assembly tools in hand, building the TA 101 is a tedious process, taking several hours and involving matched pairs of transistors.
PMI has recently re-released the Dyna-mite in its original form, and plans are underway to bring back the Gain Brain, Kepex, and Commander as well.
Our Valley People combo came from a dumpster diving expedition behind a building that was being gutted. It had been a bar, and the VP gear was in a pile with some less memorable equipment, probably for live bands. It was found in working condition, and awaits restoration, which entails replacing electrolytics and alignment. The inner concentric knobs for the three EQ sections are missing, and the hunt is on for replacements. When complete, it will be part of the rotating equipment display, as well as occasional use for live sound during backyard parties.
Topics: Vintage Radio Technology
Subscribe

If you love broadcast audio, you'll love Direct Current! Get it delivered to your inbox weekly!