What's the Deal with AES67?
By Marty Sacks on May 22, 2014 4:19:00 PM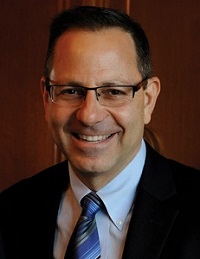 By now, you've likely heard that the Audio Engineering Society (AES) has ratified the AES67 standard, which defines how Audio over IP (AoIP) systems from different manufacturers should interoperate.
The question, now that there's a published specification, is — where do we go from here?
You might be interested in knowing that the team here at Axia has been involved in helping create this vital interoperation spec since the very beginning. We helped create and sustain the effort to create an interoperability spec, as well as contributing our technology and experience, to make creating the standard easier. Being the first company to develop AoIP technology for broadcast studios allowed us to help in ways that companies that were newer to this tech weren't able to.
Why does all of this matter? The AES67 standard is a big step forward because – for the first time – end-users of AoIP can choose gear from different manufacturers and count on being able to exchange audio throughout the system. Even before we announced AoIP to the industry in 2003, Telos has had the vision of broadcast gear that connects to a network and communicates intelligently, an idea championed by our founder, Steve Church. AES67 is a significant step in this direction and we're proud to have played a part in it.
Yes, it's a great start. But, even with a standard, there are few things wise broadcasters should know.
The standard does not contain a definition for techniques to be used in "advertising" available audio streams. This means that one company's gear may not identify streams supplied by another company's gear as a matter of course. There are ways to discover streams from disparate companies' equipment, but it's not what you'd call "plug and play."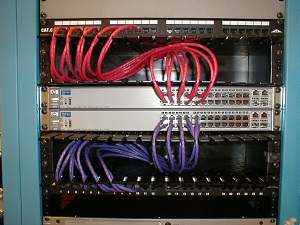 Currently, AES67 does not address the topic of GPIO. This, you'll agree, is a pretty big deal. Broadcasters expect their consoles to start and stop external devices when ON and OFF buttons are pressed on the console. Currently, there is no practical way, using AES67, to push the ON button on an Axia console and have another maker's gear respond. (This of course works flawlessly between Axia consoles and gear provided by our 70-plus Livewire hardware and software partners, but for people not in the Livewire ecosystem the choices are pretty limited.) Again, it's an important thing to know up-front.
Don't get me wrong: we aren't bashing the standard. We, more than anyone else, pushed for the standard! But, it's important to us that you, as our clients, have no surprises — since purchasing a console/routing system is not an insignificant expense.
We'll have more to say about this topic in upcoming posts, but in the meantime we'll be happy to answer any questions that you have on this topic. Get in touch any time at inquiry@AxiaAudio.com. In the meantime, here are some links you might find useful:
Get our free eBook – this free download gets you answers to some of the most frequently asked questions about AES67.
Read the AES67 Standard – if you're an AES member, you can download a PDF of the full standard. If you're not a member, a free downloadable preview is available.
Watch the TWiRT episode – Kirk Harnack talks with Telos Alliance Chief Science Officer Greg Shay about the standard, and what it means for broadcasters.
Topics: AES67, Audio over IP, aoip
Subscribe

If you love broadcast audio, you'll love Direct Current! Get it delivered to your inbox weekly!