Who is the Media Networking Alliance?
By Dave Sarkies on Oct 28, 2015 6:30:00 AM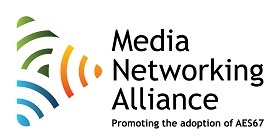 The Media Networking Alliance is a trade association formed following the ratification of the AES67 Audio Networking standard in 2013. The purpose of the MNA is to promote the adoption of AES67 so that pro audio and broadcast equipment can easily exchange AoIP audio.
The Media Networking Alliance (MNA) is open to any company or individual working toward the goal of promoting interoperability across audio systems, which is the true goal of AES67. The group currently consists of over 20 member companies – including those who were involved in the development of the standard – all dedicated to integrating the standard across their respective segments of the industry.
Rich Zwiebel, Vice President of Systems Strategy at QSC Audio Products and MNA Chairman of the Board, says the organization has received a positive response, and not just from broadcast. "One thing unique about what's happening with the MNA and AES67 is the broadcast industry and the installed sound industry are both adopting and embracing it, which is great, because it bridges both."
Rich points out that MNA membership includes not only broadcast companies like The Telos Alliance, but broadcasters like the BBC and Radio Sweden, and installed sound companies like QSC, Harmon, Bosch, and Yamaha. Rich says this diverse membership is what interoperability is all about, and says a broad spectrum of companies from across the audio industry continue to express interest in the MNA.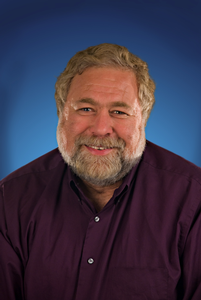 Rich, who is one of the founders of Peak Audio, the company that invented CobraNet, regularly gives presentations on the MNA, and says audiences are very supportive of AES67 and the interoperability concept. "When I travel I'm finding audiences are all very much behind it and supportive, and a lot of them are end users, as well as consultants and integrators. As they learn about it, they're very supportive of having an organization that can actually help users."
Though it takes some time for any new standard to gain significant penetration, Rich says adoption of the AES67 standard continues to progress. "It takes a while. It's just in its second year now, so it takes a while for people to get that into their products. But you're starting to really see that.
Rich says that progress will be obvious at this week's AES Convention in New York City, which will feature a demonstration of products from all different segments of the industry, interoperating by using AES67 technology. The MNA can be found in booth 344 at this week's show at Manhattan's Javits Center.
Also at the convention, the MNA will host two panel discussions – Network Performance Requirements for Audio Applications on Friday, and How to Get AES67 into Your Systems/Products on Saturday, both of which will feature Telos Alliance Chief Science Officer Greg Shay as a panelist. Rich himself will present Benefits of AES67 to the End User on Saturday.
Rich emphasizes that the growing interest in AES67 isn't due only because of the AES convention; the AES67 interoperability standard is getting a lot of attention at other trade shows as well. "I was just at Integrate in Australia where there was a lot of talk about AES67, in China it's really catching on, so it's showing up at all the trade shows now, as well as in various projects."
The Media Networking Alliance is entering its second year of operation in helping to promote AES67, and Rich says there's more big news to come in the days following AES and the second annual Plugfest. Read about the latest member organization and board member appointees here. You'll find a complete list of Media Networking Alliance members here.
Stay tuned! (With an AES67 compliant device, we hope).
Subscribe

If you love broadcast audio, you'll love Direct Current! Get it delivered to your inbox weekly!