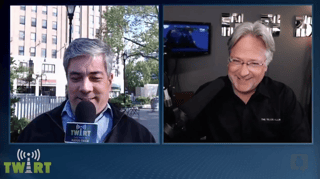 Chris Tobin joins us with a full hour live, remote broadcast from a park in Newark, New Jersey, and he's not using his telco carrier's data! It's just another way that Chris is demonstrating that broadcast engineers can get it done for remote WiFi. Chris reveals his methods and secrets on this episode of TWiRT!
Hosts: Chris Tobin, IP-Solutionist and Kirk Harnack, The Telos Alliance, Delta Radio, & South Seas Broadcasting
Links from the show:
Watch the Video!
Subscribe

If you love broadcast audio, you'll love Direct Current! Get it delivered to your inbox weekly!