Z/IPStream Update: Wave Goodbye to Silverlight
By Dave Sarkies on Jan 24, 2018 12:41:51 PM
As a result of conversations with end users and Telos Alliance Support, as well as a few tech updates, Z/IPStream R/1 is better than ever.
v3.0.3 of the R/1 software is now available for download, and the big news is it no longer relies on Microsoft Silverlight. The web interface is now completely HTML5-supported, so users can remotely configure their R/1s from any of a variety of devices, including smartphones and tablets. This allows a much wider point of access for customers already using the R/1, or considering adding one to their air chain.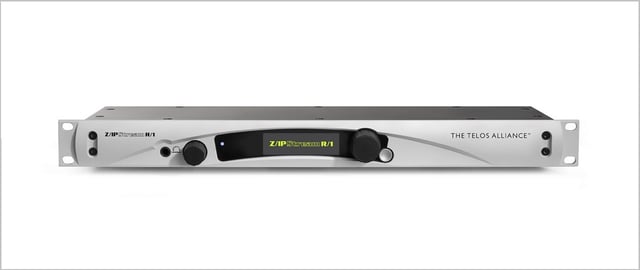 Z/IPStream R/1
Get the new software, detailed update instructions, and updated manual, now available on the Z/IPStream R/1 product page. Please note this update requires a two-step process, which is outlined in the update instructions.
Further Reading
For more on the R/1 and other streaming-related content, check out these items:
Topics: Streaming Audio, stream processing, z/ipstream r/1
Subscribe

If you love broadcast audio, you'll love Direct Current! Get it delivered to your inbox weekly!