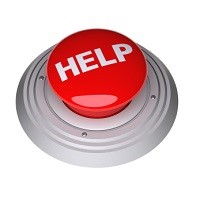 Lewis Downey of KUER, University of Utah, writes: "I take care of an AM that uses the Omnia 5. I want to roll off the audio to be processed to about 6 KHz. It is silly to try forcing anything above that through AM radios these days. I don't see an LPF filter option in the processor. Does one exist? At another AM site I built my own filter with op-amps and it hasn't hurt the perceived fidelity one bit and I think it makes the perceived modulation a bit louder because I'm not modulating with audio that isn't going to make it through the radios anyway."
Ted Alexander of Omnia Support responds: "The LPF on the Omnia 5AM is set in the 'Clippers' menu. You can find the adjustment icon in the lower right-hand side of the menu window marked 'LPF Freq.'
Ted continues: "For what it's worth, I am the contract engineer of a 50kw AM sport talk station here in Cleveland, and leaving the LPF at 9.5 kHz results in a very audible clarity improvement on most radios. The transmitter is a DX50, and the antenna system is quite flat, so the transmitter modulates quite well up to 9.5 kHz. I have never found that by filtering above 6 kHz there is any "loudness" gain. However, that's just my opinion. Your mileage may vary!"