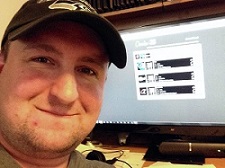 With installations at stations and networks around the globe, the sound of Omnia audio processing is pretty much everywhere. Plenty of big broadcasters are vocal Omnia fans, of course, but what you might not know is that you don't have to be a huge station to have Omnia clarity. Take Tim Marini for example, who runs an Internet streaming music station out of his house in rural Utah.
Marini started his stream in 2010, and experimented with several musical formats. On January 1, 2011 he started focusing on Hot Country. Since then, he has built up the 24/7 webstream to 100,000 -120,000 total listening hours per week, and is steadily building his base of sponsors. Part of his secret is not going overboard with commercials. "I limit breaks to three 90 seconds per hour," he adds. He streams at 48K AAC+, and 128K MP3.
Marini began his his America's Country webstream with freeware for audio processing. He had to compromise on the settings to get a decent sound on both streams. Then he heard Kirk Harnack talking about Omnia A/XE on his weekly radio engineering webcast, This Week in Radio Tech. Harnack loaned Marini a demo copy of the Omnia A/XE software, and he was soon hooked.
"A/XE has legal, licensed copies of the encoders included with audio processing, so you have the simplicity of everything in one package," notes Marini. "I'm not an audio processing expert, so I also like the simplicity of the controls and the presets that come with the package." Omnia A/X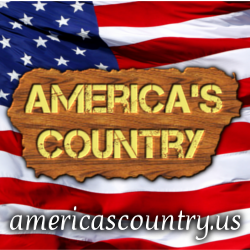 E features adjustable wide-band AGC with a three-band compressor/limiter, IIF EQ and low-pass filter, and a precision look-ahead final limiter to prevent clipping. The end result? Streams that are cleaner, clearer, and with more presence and detail.
"Another plus is that A/XE can encode and process both my MP3 and AAC+ streams simultaneously. No more setting one processor for the best compromise," adds Marini. Omnia A/XE can process audio for a variety of applications, bitrate-reduced and linear. It runs in the background as a Windows service, can be fully-managed and configured remotely with a web browser, and can even process and encode multiple streams in various formats simultaneously.
Marini sums it all up, "America's Country now sounds clean and clear. I am able to get an impressive sound for the webstream without spending a lot of money."
Want to hear how great Tim's streams sound? Just click here and turn your speakers up!