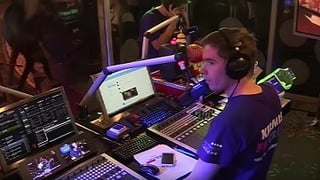 The city of Tilburg in the Netherlands hosts the biggest fair in the country every year. One of the big draws is pop-up radio station Kermis FM 105.9 that broadcasts for the duration of the fair. Each year several celebrities appear as on-air guests during the fair, attracting listeners and live look-ins from fairgoers alike. Last year, the station wanted its broadcast audio to sound even better for the annual fair broadcast, but without losing audio quality. The solution? The Omnia.9sg Broadcast Stereo Generator.
The Omnia.9sg allowed KermisFM to sound louder, and most importantly, better, keeping listeners tuned in for the duration of the festivities surrounding the annual broadcast. As the latest link in the Kermis FM transmitter chain, the 9sg allowed the station to sound better than ever before, without adjusting the in-studio audio processors already in place. The folks at KermisFM contacted our friends at Triple Audio, our Omnia dealer in the Netherlands, to assist in getting the Omnia.9sg on the air, and were thrilled with the louder and cleaner sound. "Louder and cleaner sound? It is all possible by using the Omnia.9sg in your existing audio processing!,' exclaims the KermisFM staff.
"Louder and cleaner sound? It is all possible by using the Omnia.9sg in your existing audio processing!"

—Kermis Tilburg
Making it even more valuable, the processor-agnostic Omnia.9sg is 100% AES67-compliant and now features a new clipper design from audio processing architect Hans van Zutphen that's louder, cleaner, and more efficient. Take advantage of extended features such as full IP remote with remote audio streaming, selectable SSB (single sideband) stereo encoding, ITU-R BS.412 power limiter for European countries, built-in internal playback capability with processing, optional local audio insertion, our "Omnia Toolbox" featuring valuable signal-analysis tools built right into the box, and more. Get all the details on the 9sg software update here.
The new software can be found on the Omnia.9sg page on the Telos Alliance website.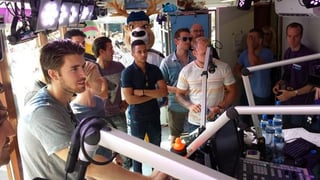 Near Tilburg this summer? Tune in to KermisFM for this year's fair starting on July 21! You'll hear the difference!
Follow KermisFM on Facebook
Further Reading
To learn more about the Omnia.9sg and our friends at Triple Audio, check out these pages:
Omnia.9sg Broadcast Stereo Generator
Omnia.9sg Gets Major, Free Update that Makes ANY Processor Sound Its Best
Topics: Omnia Audio, Audio Processing, omnia.9sg
Subscribe to Direct Current
Learn from the experience of your peers, stay up to date on the latest audio broadcast tech, get updates on Telos Alliance products and more! Delivered weekly via email.
Subscribe to Email Updates