25-Seven Launches TVC-15 Broadcast Audio Watermarking Monitor
By Krissy Rushing on Mar 8, 2017 2:59:13 PM

The Telos Alliance this week announced the launch of the 25-Seven TVC-15 Broadcast Watermark Analyzer & Monitor, the first modulation monitor for watermarking. With TVC-15, radio stations in electronically measured markets can now monitor how each element in their programming supports audio watermarking.
Measurements happen in real time, without the need of a watermark encoder. Every 400 milliseconds, TVC-15 detects watermarks in any audio you feed it. This could be your own station's audio, or that of a competing station in your market. You can monitor any source, live or recorded.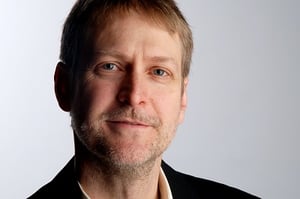 A front-panel graph displays your station's watermark density, and you can download reports to look at encoding quality over a designated period of time. With TVC-15, stations now have a tool to independently verify the presence and quality of watermark tones embedded into their on-air content.
25-Seven Systems founder Geoff Steadman explains why access to this data is so crucial for broadcasters. "Broadcasting is a numbers business. Broadcasters' success depends on what kind of audience they attract and hold, and we all know there's a direct link between ratings and a station's revenue in electronically measured markets. Having comprehensive tools—ones that help you understand the entire watermarking ecosystem—is essential to your station's competitive picture." Geoff points out that this functionality is something broadcasters have been looking for. "When we introduced Voltair two years ago, users asked if we could detect watermarks right off air, or at any patch point. With TVC-15, now we can provide a complete, end-to-end picture of your and your competitors' encoding."
"Having comprehensive tools—ones that help you understand the entire watermarking ecosystem—is essential to your station's competitive picture."

—Geoff Steadman, Founder, 25-Seven Systems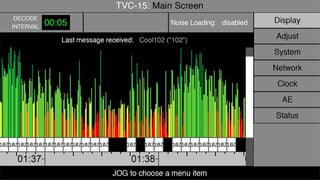 Speaking of Voltair, as an option for stations using the Voltair watermark monitor and processor, TVC-15 can also be utilized to automatically adjust enhancement levels in real-time, such that broadcasters can dynamically control Voltair processing based on a moment-by-moment analysis of their air signal, allowing users to optimize the trade off between robust watermarking and clean audio.
TVC-15 can analyze most any audio with watermarks. This includes not only your station's signal (or a competitor's), but also a test file from a production studio, an Internet stream, or even a live mic listening to a radio broadcast in a public space. If there are watermarks, TVC-15 will report the details.
For details on included features, see the TVC-15 product page, or read the press release.
Further Reading
Fore more background on Voltair, check out these articles:
Using Voltair to Maximize Your PPM® Encoding
Voltair Still Gives You a Ratings Advantage
Dr. Barry Blesser Talks Voltair
---
Topics: Audio Quality Monitoring & Analysis, ratings, audio watermarking
Subscribe

If you love broadcast audio, you'll love Direct Current! Get it delivered to your inbox weekly!