Can I Use You as a Reference?
By Jim Kuzman on Mar 22, 2017 1:40:00 PM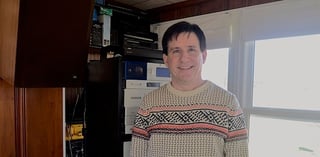 Everyone knows a bad reference can cost you a promotion or a job opportunity, but it can also be the source of frustrating intermittent television audio problems.
The widespread use of embedded SDI signals in lieu of discrete AES I/O makes dealing with clock reference a bit easier since the reference is an inherent part of the SDI bundle, but it doesn't eliminate clock-related issues altogether.
An improper reference signal upstream or downstream of your Linear Acoustic AERO-series processor can cause clicks and pops in the audio or intermittent audio dropouts.
Depending upon the particular model, a flashing red "LA" symbol in the top corner of the front panel display or NfRemote screen can provide a visual clue. Placing the processor into bypass mode can also aid in troubleshooting: If the problem remains while the audio processor is bypassed, look upstream or downstream for the source of the problem.
"If the problem remains while the processor is bypassed, look upstream or downstream for the source of the problem."

—Jim Kuzman, Applications Engineer, Telos Alliance TV Solutions Group
Also remember that our processors expect synchronous source switching and asynchronous switching can cause glitches or even short-term audio muting while the unit re-syncs. In such cases, the use of a video frame sync directly ahead of the AERO processor is
recommended.
Finally, always remember that cheerful and helpful support is but a phone call away at 717-735-3611 during regular business hours, and off-air support is available 24/7.
Further Reading
Need more television audio tech tips? Check these out:
Audio Monitoring Within the Transition to AoIP
Topics: Audio Processing, Linear Acoustic, Television Audio
Subscribe

If you love broadcast audio, you'll love Direct Current! Get it delivered to your inbox weekly!